Custom Construction Signs
Create public awareness and convert traffic into leads
Construction groups and property development businesses can use custom signs to stand out in front of high traffic pedestrian areas. Clearly alerting foot and vehicle traffic is paramount to maintaining safety in any construction zone. We design and fabricate custom mandatory, prohibition, warning, and emergency signs to bring notice of safety or precaution to customers, as well as employees. Although we love to custom design, we keep true in maintaining standardized best practices for your safety site signs.
A-Frame Signs
Have you heard of A-frames?
A-Frame signs are a trusted sign option for builders, realtors, construction businesses, and interior designers. Their portable function never wavers in aesthetic appeal. But, if it's practicality and standardization you're after, a-frames function well in temporary construction zones to alert pedestrians and motorists, clearly.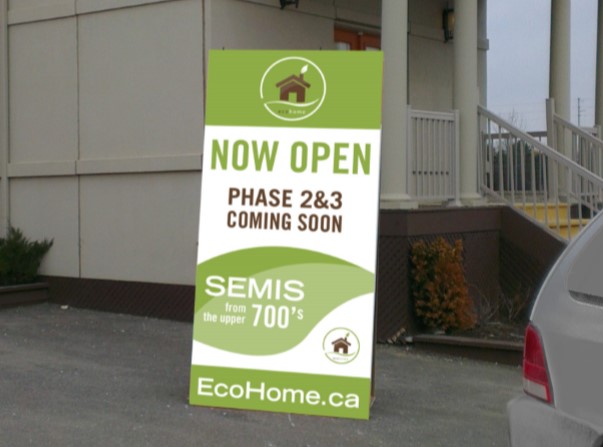 Developer Signs for realtors and builders
Increase your walk-in traffic!
Development projects in progress can garner interest and future business through strategically positioned signs. Perhaps incomplete projects don't allow for the same mass appeal to entice visitors? Developers of new properties can post renderings outside of facades to communities members on what to expect. And realtors can take advantage of for sale signs and more as advertising space for their agencies.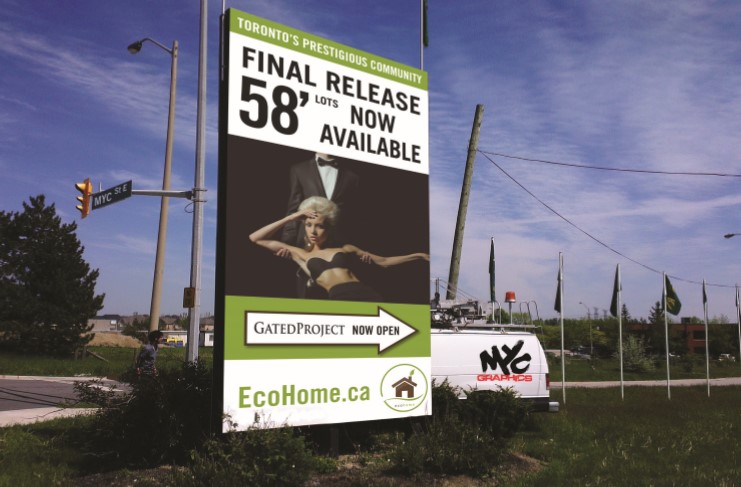 Interior Signage for Developers and Real Estate
Use your interior as a presentation space
Interior signs can serve your real estate or development storefront as portfolio samples that sell your offerings. Imagine using large-scale cut-outs or a digital media wall to outline past key opportunities that you've worked on as a way of promoting your skills. It's difficult to sell services when you don't offer sample products. But our customized designs can showcase your past projects to highlight what you do!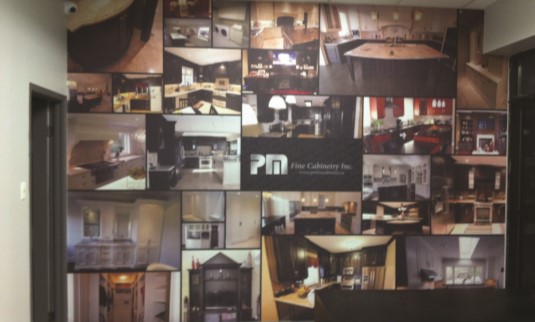 Exterior Signage for Developers and Real Estate
Brand your projects!
You work hard at what you do. We understand the difficultly in promoting services that are in progress like home development, design, or real estate. Let project properties, locations, and more serve as your promotional space to showcase that your expertise is attached to the project. And our designs survive through the harshest of Canadian weather.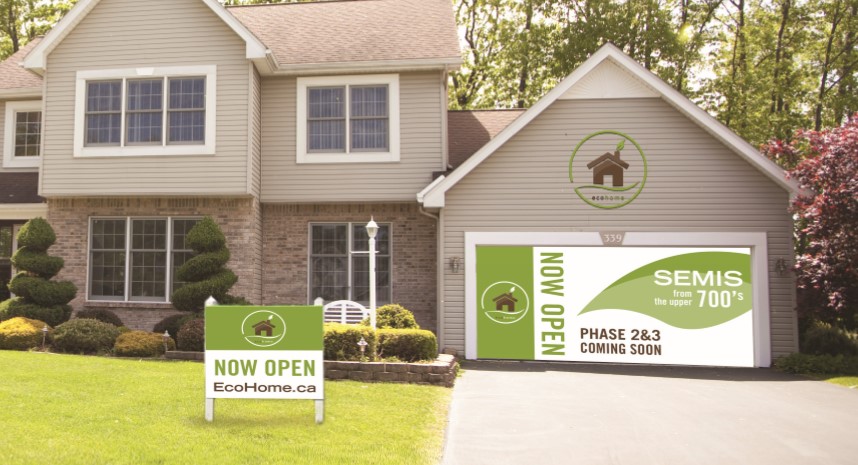 Custom Wallpaper for Developers and Real Estate
Wallpapers have made a comeback. Are you up-to-date?
The creative and design possibilities are endless with custom wallpapers. We offer quick printing services for digital wallpapers and art. You can use our custom wallpapers to improve the aesthetics of your estate and enhance the overall look of your premises.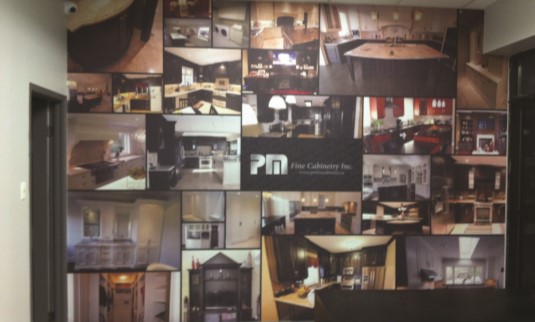 Experience the durability of Coroplast Signs
Easy installation for your short-term needs. What are you waiting for?
Coroplast signs are the affordable go-to for your indoor or short-term temporary outdoor needs. Their dynamic versatility and dimensionality make them a fan favourite for industries that require outdoor quick message updates with easy do-it-yourself installation.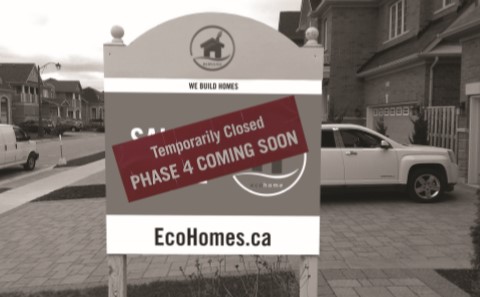 Lot Signs for Builders
Effective and Durable Lot Signs for all your Construction Projects
Lot Signs are essential for development and construction groups to ensure their brand presence in their construction zones and to present the delegated Plot number effectively. Plot Signs can help you identify different construction zones immediately. These Signs are cost-effective and can endure extreme weather conditions as they are made from Coroplast.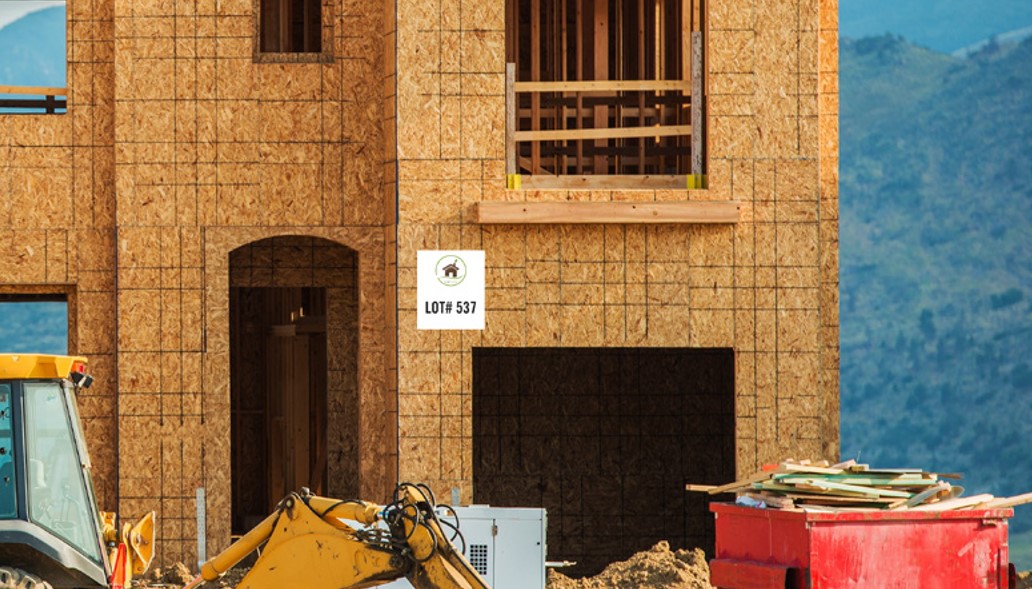 Safety Signs for construction zones
Jobsite and Construction Safety Signage to avoid hazards in your workplace
Safety and Hazard Signs are important to protect your employees and visitors in a construction zone. We have a variety of safety signs that can be easily installed over a fence or your construction area.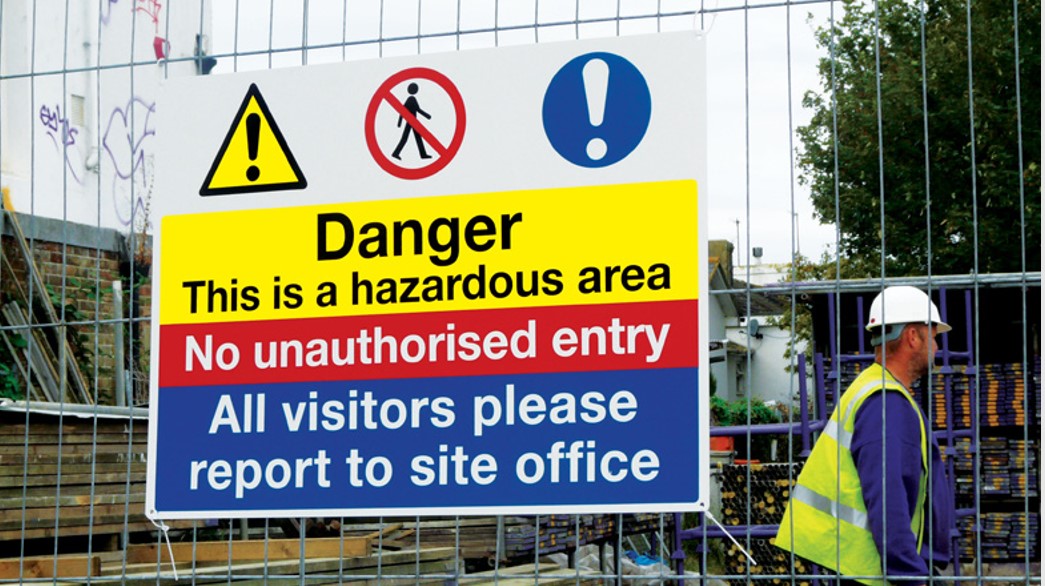 Stand Alone Signs to market your construction business
Freestanding signs for indoor/outdoor marketing
Stand-alone signs are a great marketing tool for construction businesses and builders as they do not need any support or installation from their surroundings. Also known as freestanding signage, stand-alone signage can be custom made with various shapes, build, and materials.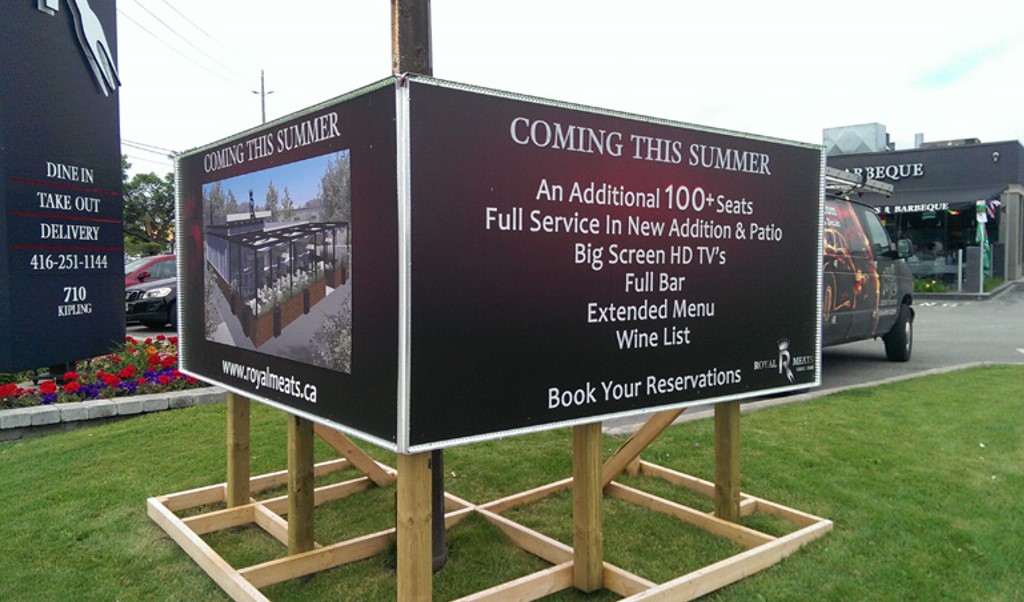 Looking for something completely unique?
Contact MYC Graphics and we'll help bring your ideas to life!