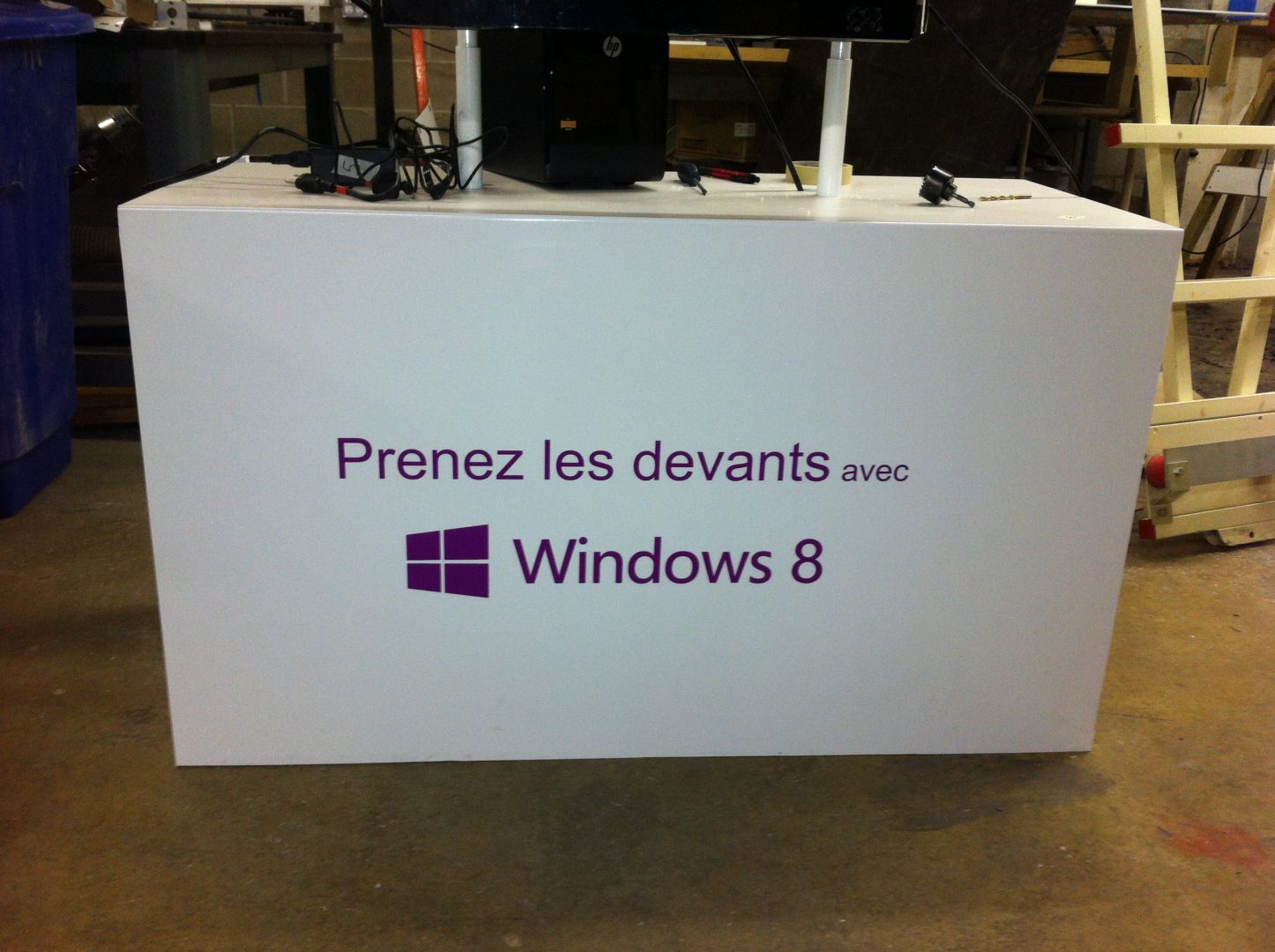 Acrylic Display
Acrylic displays, or plexiglass signs, are clear plastic signs made from materials stronger than glass. Acrylic signs are a go-to sign for trade show displays as they avoid distortion, shattering, and other mishaps common in high-traffic areas. Acrylic displays are also lighter than glass and can be customized in a variety of unique colours, shapes, and sizes.
Whether looking to print one large vibrant logo or print key information, acrylic displays serve as a visually appealing, eco-friendly, and weather-resistant custom sign alternative to your branding.
Acrylic Display Usage
Acrylic displays have the power to increase business when placed as a focal point within your shop for incoming traffic. Our team designs and manufactures acrylic displays that serve almost any business, and some of our products include nameplates, business signs, menu boards, and so much more. The versatility and flexibility of acrylic displays mean that brands can garner more conversion with stunning displays that are in line with your marketing goals.
Why Us?
Customized display solutions to fit diverse needs
Custom printing or custom artwork and images
Expert recommendations for your ideal display
Quality products and receptive customer service
Our Advantage is Our People
Each MYC team member is dedicated to delivering quality work. We are not afraid to ask questions and adjust to meet your brand goals. When relying on us for a custom wrap or when contacting a designer for a new website, you can trust our team to explore the right options for your business. In our line of work, it's not enough to say that we offer quality service with great customer care – we already do that. We stand out among our competition n because we don't make excuses, we just get the job done.
INQUIRE ABOUT ACRYLIC DISPLAYS