Vehicle decals are vibrant graphics custom-fabricated to adhere to the sleek curves of your car, SUV, truck, bus, or trailer. We use innovative printing technology to design and install an array of vinyl letters and full wrap decals to brand your business. Did you know that vehicle decals and graphics have the ability to make between 30,000 to 70,000 impressions per day? And this one-time cost has the ability to last in the long-term until you decide you are looking to alter your decal's graphics. In a world saturated by one-colour vehicles, stand out and build your customer base. What's your brand vision? Let's talk decals and graphics!
SOME OF OUR VEHICLE DECALS
A simple car decal option including company logo, website, and phone number can range from $200 to $400 depending on the size of the decals. More complex decal graphics can cost $500+ as seen in the image to the right.
The cost of vehicle graphics depends on the size of the decal, the type of vinyl used, the complexity of the graphics, and the difficulty of installation. Depending on your vehicle's body, there may be more details associated with the way our installers place your decal.
The multifaceted nature of vinyl allows our team to create and install decals on a variety of vehicles. All vinyl has a life span that ranges from 1 to 15 years in length depending on a number of factors associated with the use and wear requirements of your custom decal.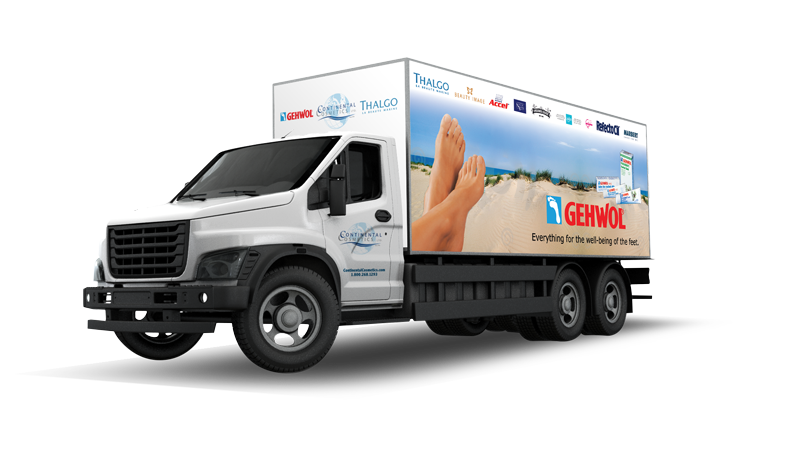 TYPES OF VINYL FOR VEHICLE DECALS
We design, fabricate, and install a variety of vinyl vehicle graphics that help elevate individual marketing goals.
Standard Vinyl – is a standardized form of vinyl that comes in a variety of colours and lasts anywhere from 1 to 15 years.
Reflective Vinyl – reflects lighting back toward viewers as seen on safety clothing and vehicles, and can be fabricated in a variety of reflective grades.
Translucent Vinyl – allows light to pass through it but is not itself transparent, and is fabricated in a variety of colours.
Perforated Vinyl – contains small perforations or holes, which allows for one side to appear transparent and the other complete with full or partial graphics.
Chrome/Carbon Fiber/Textured Vinyl – creates high impact and elegant graphics.
Have you heard about magnet decals?
Magnetic signs and decals are a vibrant and simple option to use when businesses require customizable decals, quickly. Magnet decals be installed, removed, and refused easily. If your brand revisits promotions or branded concepts on an ongoing recurring basis, magnetic signs are your cost-effective method to exterior print marketing.
INQUIRE ABOUT DECALS