Reach customers from afar with custom automotive print products.
Canada's automotive industry consists of around 480 million customers, with services and businesses including parts, supplies, mechanic shops, interior car detailing, external car wash, automotive plants, dealerships, and corporate hubs. If you're a member of any of these businesses within the automotive industry, you know what it takes to maintain your client base and impress new business. And custom graphics serve as impactful marketing tools that engage customers and help you stand out in a saturated market.
What automotive marketing products are you looking for?
We can handle any automotive marketing project from prototyping and design to manufacturing and installation.  If you are a dealership, auto mechanic shop, parts shop, detailing shop, car rental shop, or any other business looking for automotive marketing products, you have come to the right place.  It's easier to give our team a call and find out how we can help with your project.
Wayfinding signs

Product guides

3D printed models

Vehicle magnets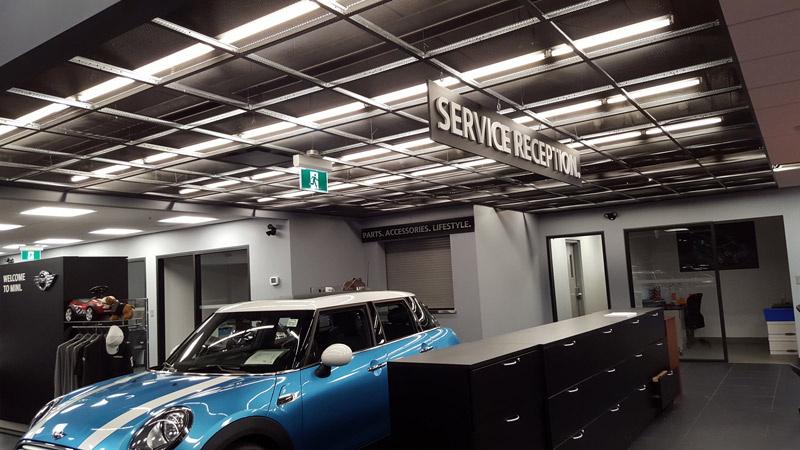 Blade signs are hot automotive marketing tools
Blade signs are perpendicular signs used to redirect traffic into your building. Although traditionally used in strip malls or high traffic areas, large automotive dealerships have been taking advantage of these stunning signs to add sleek designs to building facades. Blade signs contain fade-proof vibrant graphics that elevate your branding and engage your offering with customers in a multitude of styles.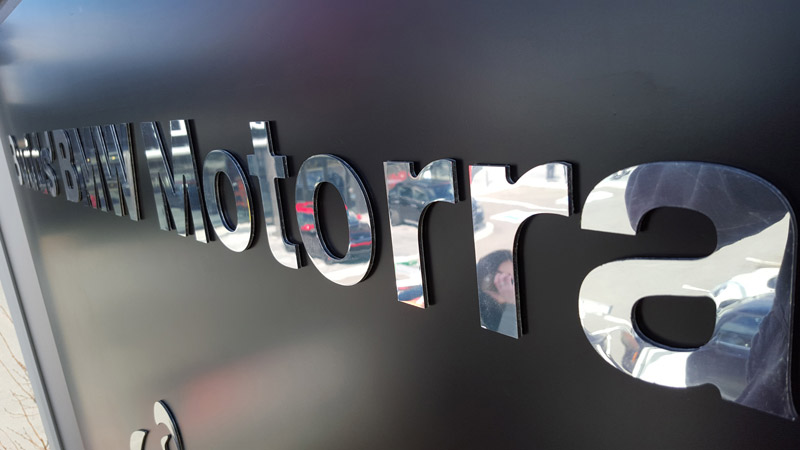 Customizable decals are made from window-safe adhesives
At MYC Graphics, when we think of windows, we see blank canvases that can be used for impactful branding. Mechanic shops, car dealerships, car wash service facilities, and much more can engage customers and bring in new business with large-scale window graphics.
Have you heard of wayfinding floor graphics?
If your automotive business has a multitude of departments or unusual corridors that are accessible to customers, but not easily spotted, wayfinding directional floor graphics help spread your message in wear-and-tear resistant varieties. These graphic wayfinding signs are used to provide instructions or information, label locations or rooms, indicate distinct waiting areas or lounges, and grab attention!