Construction banners
A Safety Signage and Outdoor Advertising tool for your Construction Project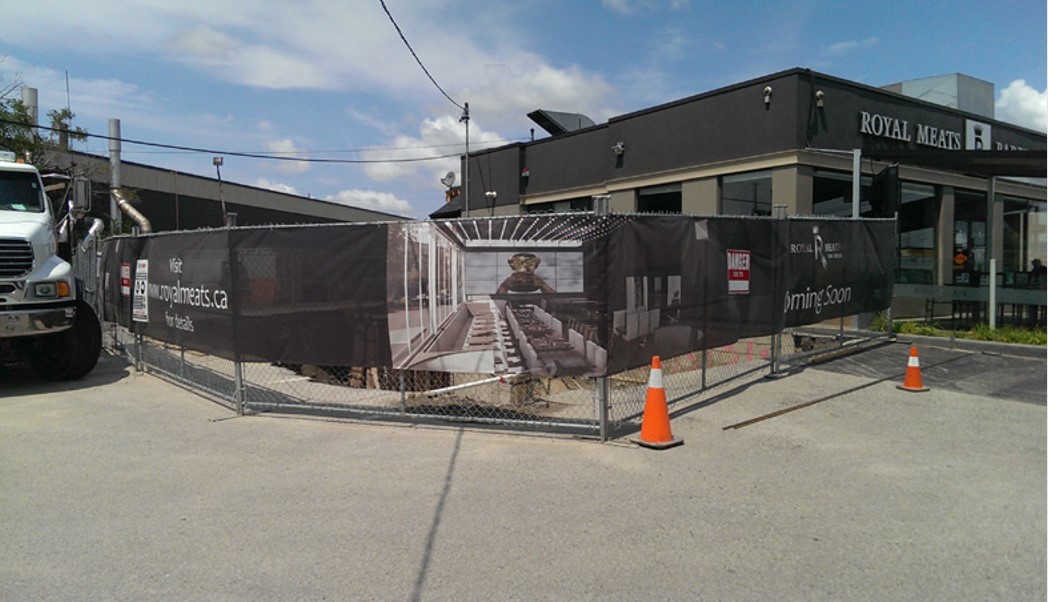 Construction banners are great for the privacy of your development or construction projects. While covering the on-site construction site, they also advertise your project and your business. Our design and print agency works with you to deliver custom eye-catching construction banners that stand-out in front of high pedestrian traffic areas.
When used in construction zones, these roll-up banners can be used to display safety messages and guidelines. Thus, keeping employees and visitors safe. Our design agency creates custom artwork for your construction banners to highlight project site information and safety messages.
Our design and printing agency has years of experience in creating custom banners that deliver with unique designs and high-quality print services. We offer durable, long-lasting creative banners with effective custom design solutions to construction businesses and developers across Canada.
The key benefits of our construction banners
Custom illustrations and designs for your construction banners. Large-format printing solutions all done in-house

We design and print custom backdrops to offer privacy for your construction projects and display promotional and safety messages

Our design and printing company offers wind resistant and weather-proof outdoor advertising banners with large format printing and mesh banner alternates

Our full-service design agency prints highly durable, recyclable and environmental friendly banners with PVC-free materials for environmentally sensitive projects.
Our Expertise
MYC Graphics has years of experience in designing, printing, manufacturing, and installing signs and signage. Our full-service design and print agency has worked extensively on interiors, outdoor signage, promotional materials, and graphics for construction companies throughout Canada. We assure the product we send to you works for your business by managing high standards of in-house design and manufacturing process. Our marketing company is known for our creativity and reliability. We have worked with well-known brands such as Armani, Google, Esso, and GFL.