Developer Signs for Builders and Developers
Eye-catching developer signs to bring more walk-ins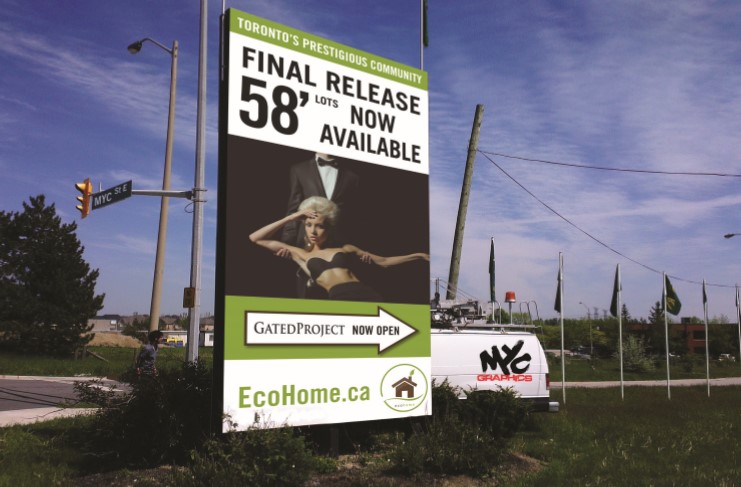 Developer signs are an effective promotional tool for builders and construction companies to drive attention and awareness to their estate projects. We offer design, print and installation services for these developer signs to save your time and costs.
We specialize in offering advertising solutions to estate groups, developers and builders. Our creative team helps you with unique marketing ideas to promote your business and achieve thousands of impressions from prospective buyers.
Key Benefits
Creating Awareness

: First impressions matter, especially when these impressions are from your potential target market that commutes on your streets every day. Developer Signs help you introduce your business and bring awareness to your brand.

Advertising:

Developer Signs help you talk about your project, estate availability, announce the available dates and gives you a platform to talk about the unique amenities or highlights of your brand

Increase in sales:

Our award-winning design and print agency delivers high-quality texture and finish to your sign, you can assure people are gonna notice your building or estate and be interested in your sale.
Sizes
We offer our developer signage in custom sizes starting from $6.5 per sq/ft 
Our Expertise
MYC Graphics has years of experience in designing, printing, manufacturing, and installing signs and signage. We have worked extensively on interiors, outdoor signage, promotional materials, and graphics for construction companies throughout Canada.
We have serviced construction projects, estate sales and building signage to builders and developers across Canada. We are known for our creativity and reliability and have worked with well-known brands such as Armani, Google, Esso, and GFL.