On-site Construction Banners that Promote your Business
Advertise your Business with Simple and Effective Signs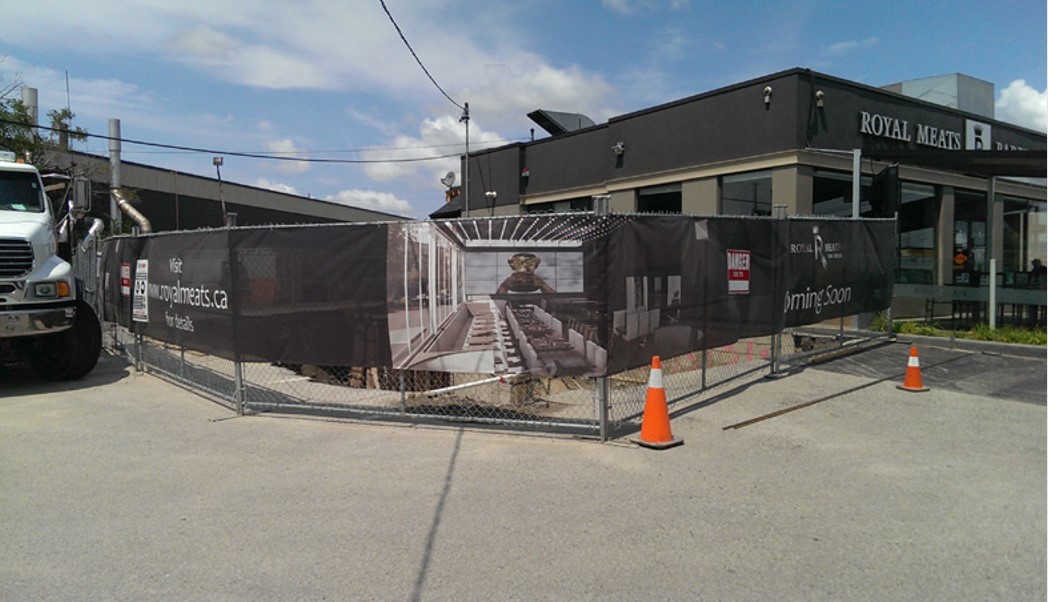 Construction banners provide branded privacy for your construction projects – keeping dishevelled sites under wraps while providing sneak-peak graphics for the public to look forward to. Our graphic design and print marketing agency works with you to deliver custom eye-catching construction banners that stand-out in high-traffic areas, with practicality in mind.
When used in construction zones, banners can be customized to display safety messages and guidelines that may be important to pedestrians and partners. Our cutting-edge design professionals work with you to marry important messages with the right aesthetic that keeps you branded. What's your project? Our team is ready to create the perfect fit to fulfil your construction banner needs.
Benefits of MYC Graphic's construction banners
Custom design and fabrication for large-format printing in one location

We use advanced colour-matching technology to capture your brand well

Our products are made from high-grade weather-resistant materials that last

We use PVC-free materials to ensure environmentally friendly products
Our Advantage is Our People.
When relying on us for a custom wrap or when contacting a designer for a new website, you can trust our team to explore the right options for your business. In our line of work, it's not enough to say that we offer quality service with great customer care – we already do that. We stand out among our competition because we don't make excuses, we just get the job done.