Small format printing includes any material that can have ink printed directly onto its surface in small material formats such as invitations, business cards, envelopes, NFC business cards, and posters. Our graphic design team ensures every project contains the same seamless design because we know every print marketing product has the potential to impact your business.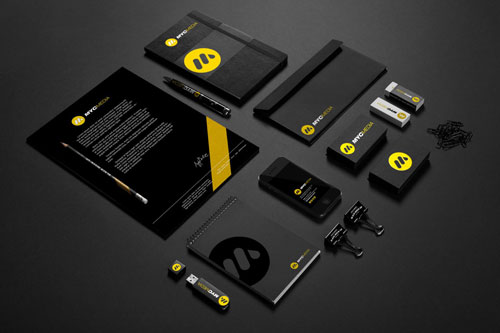 Small format printing products provide ROI
Brochures highlight projects, services, and so much more. Imagine reaffirming your brand through hand-held guides for staff to use. You can stay corporate by getting creative, and the folding options are endless.
Cards are your original spin on an event – don't take it lightly – we don't! Minimal designs or stunning floral embellishments give greeting cards a boutique-design finish that impresses everyone who receives them.
Flyers are more than paper advertisements, they answer FAQs, entice customers to "check-it-out," and are used in mail to sell services and products. What are your branding goals? We can help you get there.
If you're selling or promoting to anyone with a door, you need door hangers. These easy-to-read and digestible content promos, target customers in the real world. Select designs from a multitude of finishes.
Plain white envelopes are so 1980s. Our custom envelop designs are curated to meet your brand's aesthetic. Let customers know who's calling before reading with vibrant logos draped across your card stock.
More businesses are using branded postcards to keep in touch with partners and staff during holidays and special events. We can take it further, and design your cards to be flyers, coupons, and so much more.
Social media does not replace business cards. Customers still prefer a contact they can hold on to, and they hold business cards 10 times longer if designed in fascinating textures and dynamic colours.