Agency Marketing that Reaches your Clientele.
The most innovative features of your custom graphics should always have a foundation in propelling your boutique agency marketing further to garner new business. Our team helps you achieve the best in boutique agency marketing products to custom fabricate signage and branding products to meet the specifications of your business – from colour, texture, style, font, and so much more that appeals to clients and customers. Whether you are working on marketing at your real estate, insurance agency, or recruitment centre for the first time or seeking an entirely new approach for mass print marketing for your interior design or marketing agency, our team is available to help reach your target metrics.
Is your agency marketing targeting the right future clients and customers?
Agencies can benefit from a wide variety of services that engage with clients when in-person, online, or from the comfort of their home. Our digital marketing solutions curated by our graphic designers and our innovative printing fabricated by our manufacturers and installers, work to create a cohesive approach to your branding. Agencies that can benefit from our service include real estate agencies, PR agencies, modelling agencies, fashion agencies, acting agencies, employment agencies, and so many more!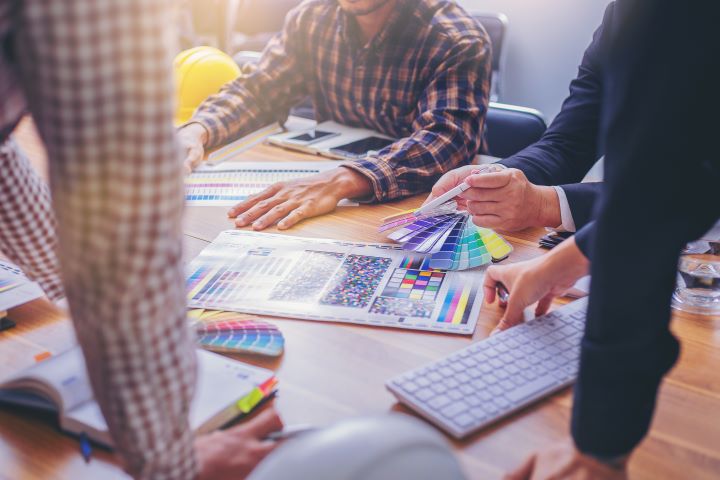 Have you heard of the latest innovative agency marketing tools?
Whether you sell your clients and customers a home-decor experience through interior design, help secure their assets through insurance, or help them get the right opportunities through recruitment, digital media walls say everything about your agency marketing experience! We supply, design graphics, and install your interactive marketing to place you at the forefront of your industry.
Do you need HD printing solutions for your marketing agency?
Are you seeking well-branded designs for your real estate agency?
Is marketing and print support necessary for your insurance agency?
Do you need a marketing strategy for your interior design agency?
Need postcards to reach candidates for your recruitment agency?