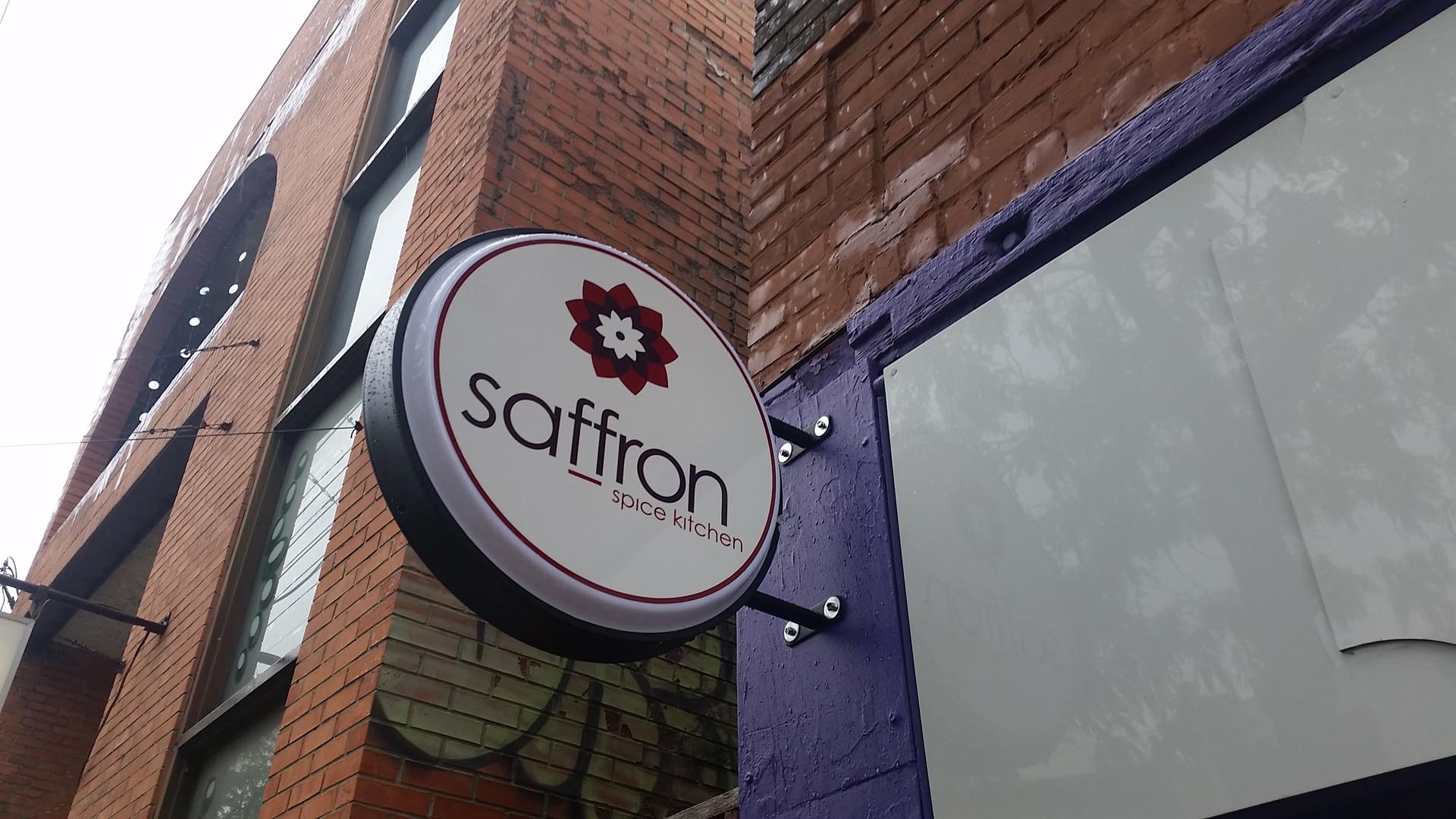 Blade signs are great marketing sign options to choose because they attract customers before they enter your shop. Our signs can be custom designed with interactive features like lighting up, to allow customers the ability to see your store from a distance or at night.  With their unique protruding feature that pushes these signs out, customers are easily faced with your brand up close or from afar.
When you think of your business, you know there are areas where your marketing efforts are lacking.  Let us help you build a marketing sign that you can be proud of. And all outdoor signs are custom designed, fabricated, manufactured, and installed by our team of experts, which means we help develop your product with cohesive branding.
What's your Blade Sign Style?
Plastic Blade Signs – Weather-resistant and lightweight plastic is an easy-to-use alternative to metal fabrication and can be more cost-efficient. In addition to a variety of colours, plastic blade signs can be moulded into any shape. 
Acrylic Blade Signs – Acrylic's glossy finish provides a high quality feel that is loved for its versatility and longevity. Acrylic blade signs can be used outside of your building in a variety of weather conditions without fading or damage, as well as indoors.
Nylon Blade Signs – Nylon banners present sophistication in all weather conditions and are a favourite among customers because its versatility, creative features, and ability to manifest almost any image, style, or branding feature with ease.