Interior Signage for Builders and Estate groups
Convert your walk-ins to customers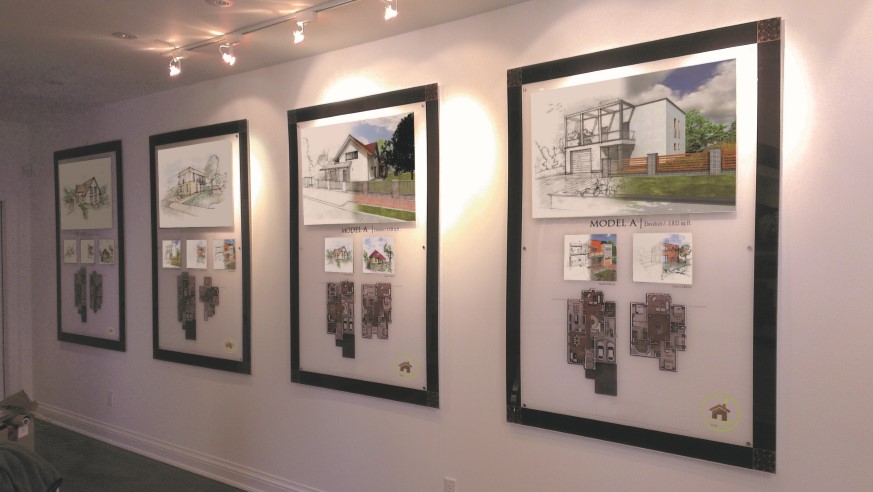 Custom Interior Signage for realtors, builders and construction companies is a crossover between signage and interior design with a wide variety of customization. These signs act as a portfolio for your real estate and helps you present your projects and its highlights to your visitors.
Our design and printing services deliver a large variety of customization from custom letters, logos, dimensional signage, and even 3D models to present your construction plans to your potential clients. 
Our design and printing agency delivers high quality custom signage solutions to interior designers and estate groups such as:
Interior directory, sign systems and way-finding signs to help guests explore estate properties.

Architectural signs that enhance the structure of building landscapes

Interior design and display signs for commercial and interior advertising. 
Indoor signs assert value to your brand and let your visitors know about all your projects and their details. A few benefits of using Interior Signage for your realty or construction business are:
Custom indoor signs can help you in showcasing the details of your buildings to prospective buyers who visit your offices.

Site maps and Sample Boards can help your customers to make their decisions by showcasing the layout, examples and previous experience

Interior signage and letters can act as wayfinding and directional tools that help your visitors understand the premises and make their experience more enjoyable 
We offer custom signage that fits your brand and your estate projects. Our signage acts as a showcase for your work, helping you present your products in an appealing, and interactive way that boosts your sales and event engagement. 
Our Expertise in Creating Custom Interior Signage for Builders
MYC Graphics has years of experience in designing, printing, manufacturing, and installing signs and signage. We have worked extensively on interiors, outdoor signage, promotional materials, and graphics for construction companies throughout Canada. We assure the product we send to you works for your business by managing high standards of in-house design and manufacturing process. We are known for our creativity and reliability and have worked with well-known brands such as Armani, Google, Esso, and GFL.