Custom Building Facades that Market your Brand
Building facades are exterior front areas of a building's surface that are considered the most significant aspect of any building within the architectural industry. Building facades have the power to attract customers and inspire new business and, based on your branding goals, building facades can be designed to blend in or stand out from its environment. Building facades come in all shapes, textures, and sizes which gives any brand an opportunity to create interesting print marketing opportunities to celebrate their offering to potential customers.
When designing your building facades, it's important you work with a team of experts who understand your long-term vision, ensuring a building facade that represents you well and aids in achieving your bottom line. For example, some buildings may be historical with stringent regulations or require adherence to community standards that must be accounted for when designing your facade.
At MYC Graphics, we work with customers, alongside community regulations, to help achieve stunning facades that increase business and share a story about the unique facets of your brand. We take pride in helping businesses take their marketing to the next level in custom graphics and installation, which is why we ensure the right products are designed and manufactured for the right environment.
Building Facades and Design Trends
As we advance in our era of the digital and information age, companies have adopted the use of media building facades for their exteriors. Digital media building facades engage with customers and offer quick graphic, content, promotional, seasonal, and branding changes whenever required.
Digital building facades are designed with weather-resistant surfaces and maintain longevity throughout a continuous loop. Digital building facades can be designed with a multitude of panel options to increase the size of your building facade experience or as small as desired. But these aren't the only trends hitting the building facade market!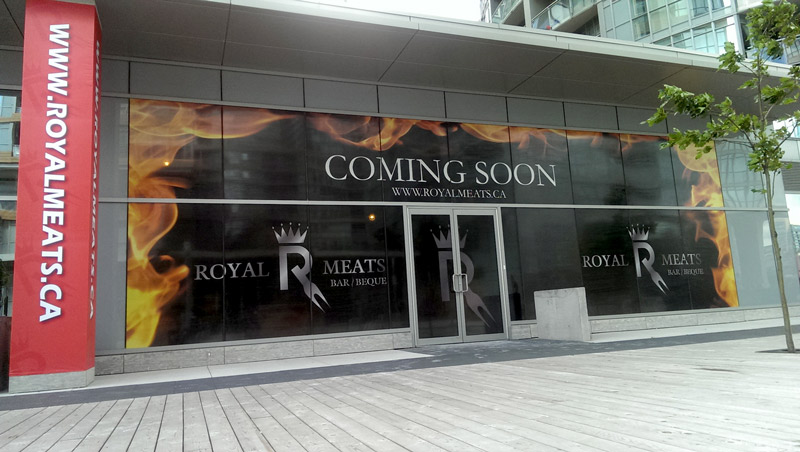 What's new in building facades?
Building facades that offer heating and cooling solutions with environmentally conscious materials

Transparent glass building facade features with custom graphics for exteriors of modern businesses

Appealing and aesthetically interesting building facades that capture attention and inspire customers
Looking for other custom graphics? Check out more print marketing products!
In addition to stunning large-scale business facades, our team designed, fabricates, manufactures, and installs beautiful print marketing products that help take your business to the next level in print marketing!
Security film

Illuminated signage