Stand-Alone Construction Signs
Freestanding Signs that Market your Brand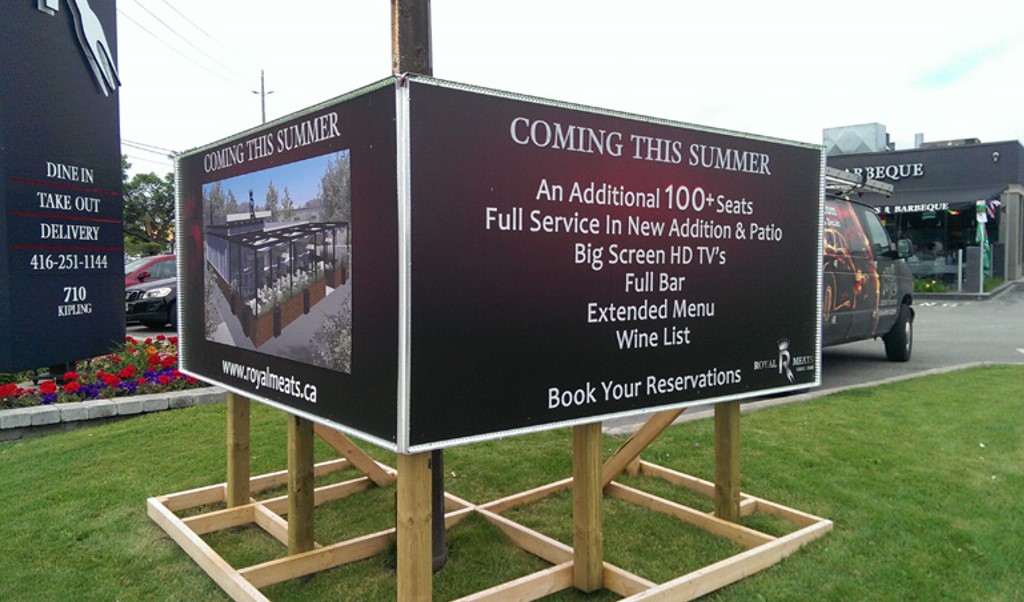 Your go-to Construction Marketing Tool 
Stand-alone or freestanding signs are great marketing tools for construction businesses and builders as they require little support from their surroundings or extra time for installation. Also known as freestanding signage, stand-alone signage can be custom made with various shapes, builds, and materials.
These easy-to-install signs transport without the need for additional equipment and can be designed to the unique elements of your brand in mind. Don't waste easy marketing opportunities to promote your business and brand. This is your time to use the right sign to leverage your skills.
With our graphic designers, you can expect custom print marketing developed to meet your branding goals.  And our fabrication and installation experts create and install your product with ease and precision that lasts!
What's your stand-alone sign style?
Monument Signs: Freestanding pronounced low or high signs that share information like your brand name or entrance location
Post & Panel Signs: Versatile mid-sized structures designed for long-term and short term use with unique post and panelling options.
Pylon Signs: Two-pole supported freestanding signs that are made from steel frames or aluminium with illumination options.