Stand Alone Signs to market your construction business
Freestanding signs for indoor/outdoor marketing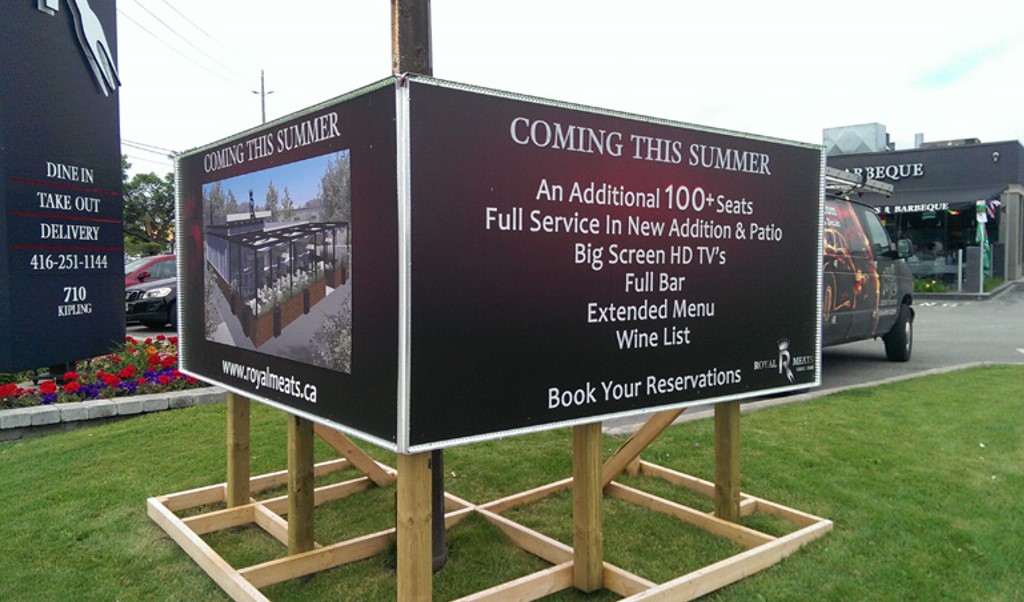 A Free-standing Marketing Tool for Builders
Stand-alone signs are a great marketing tool for construction businesses and builders as they do not need any support or installation from their surroundings. Also known as freestanding signage, stand-alone signage can be custom made with various shapes, build, and materials.
Freestanding signs are a good investment for your development business as it helps people identify your project outside the construction zone. We help you create awareness for your project and generate walk-in leads with eye-catching creative stand-alone signage.
Some key benefits of adding custom wallpaper to your building interiors are:
Choose from easy to print and aesthetic appealing wallpapers that improve the aesthetics of your estate and makes it look more appealing to the onlookers.

Use custom wallpapers for temporary or permanent use. Printed wall coverings can help you sell your estate and can be removed if the customer wants to change it.

With our custom wallpapers, you can personalize your office space with your brand logo, company highlights, and curated projects 
Our Expertise
MYC Graphics has years of experience in designing, printing, manufacturing, and installing signs and signage. We have worked extensively on interiors, outdoor signage, promotional materials, and graphics for construction companies throughout Canada. We assure the product we send to you works for your business by managing high standards of in-house design and manufacturing process. We are known for our creativity and reliability and have worked with well-known brands such as Armani, Google, Esso, and GFL.