Construction Zones & Safety Signs
Jobsite & Construction Safety to Avoid Workplace Hazards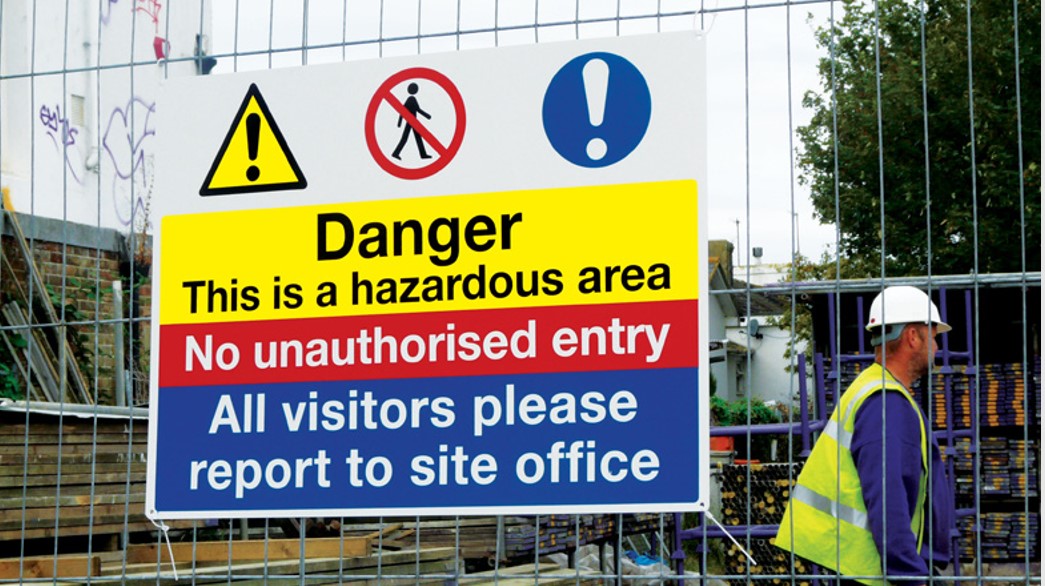 How important is staff and customer safety in your workplace or construction area? As much as our team loves designing customized signs that meet your branding goals, sometimes key information needs to be stated clearly and in standardized formats. We do that! Our signs are manufactured to meet standards and regulations of safety through our informative and clear sign options. You need to get the point across effectively, and we can help you reach your best practices standards. 
We have provided designs & print sign solutions to construction sites & builders.
Warning signs for hazardous areas
Electrical safety and warning alerts
Road construction and traffic safety
No entry zone notices across sites
First extinguisher wayfinding signs
First-aid safety information signage
Our full-service graphic design and print marketing agency offers unique safety signage solutions to keep your staff and customers informed. We can adhere to any standardized colour scheme to ensure bright notices are read easily. Our team of talented graphic designers create your custom digital and print marketing product to meet your business's key branding goals. Once we have rendered the right look and feel for your brand, our in-house fabrication and installation experts work to physically create your marketing product.
Our Advantage is Our People.
Each MYC team member is dedicated to delivering quality work. We are not afraid to ask questions and adjust to meet your brand goals. When relying on us for a custom wrap or when contacting a designer for a new website, you can trust our team to explore the right options for your business. In our line of work, it's not enough to say that we offer quality service with great customer care – we already do that. We stand out among our competition because we don't make excuses, we just get the job done.