Office Graphics & Interior Decor
Graphics can augment your brand image in your office for your employees, associates, and customers. Companies are now using décor and branding in their workplace to reflect their vision and culture by using graphics in the form of wall murals, decals, wallpapers, environmental graphics, and creative signages in such a way that it becomes a brand statement for them.
Get in Touch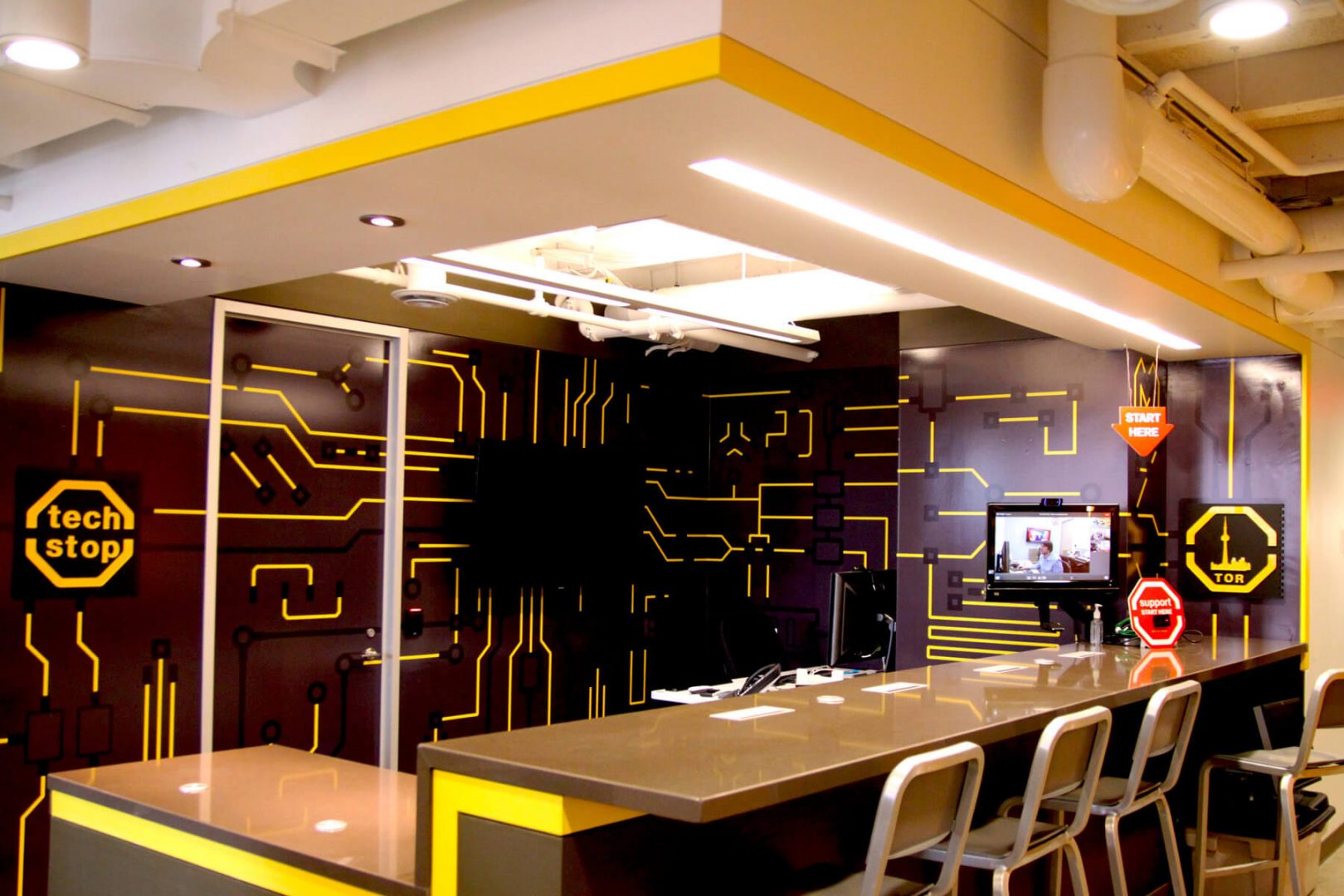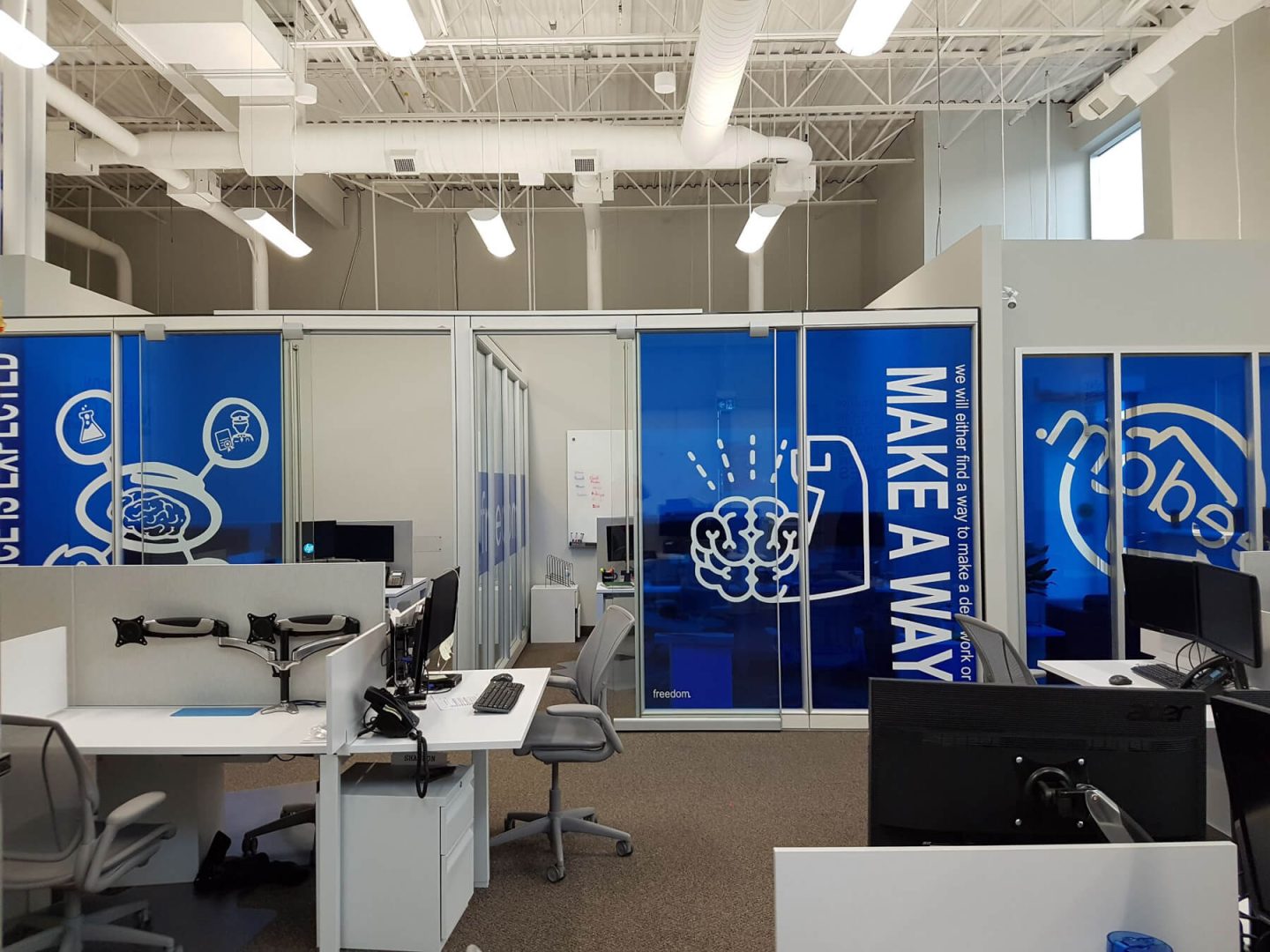 Benefits of Office Graphics
Stay ahead of the competition, Make every impression count.
The use of graphic designs as part of the Interior décor has developed into a vital aspect of the workplace design process. Many companies prefer to upgrade their workplace by adding strong graphic elements as well as using company branding in as many ways possible. This helps them to:
Create a better work environment
Encourage creativity
Promote your brand and endorse brand values
Create a good impression on customers
Wall Murals, Wallpapers, and Decals
Wallpapers and decals are the stunning aesthetic innovator you need for your office.
Wall art in the form of decals or wall murals compliments your office décor by not only adding some colour but also reinforcing your brand message. Wall Murals can help you convey creatively and appealingly what your brand stands for. Wallpaper and murals can also be fabricated in a variety of finishes, textures, and adhesive features to take your interior branding to the next level. Our customized wall murals can help you with:
Wallpapers and Murals help to enhance the image and branding of your office
Boosting employee productivity
A well-designed Wall Mural can ensure that your office stands out from the rest of the competition and your clients are impressed
MYC Graphics is an expert in creating office wall murals that are removable and reusable making them affordable and durable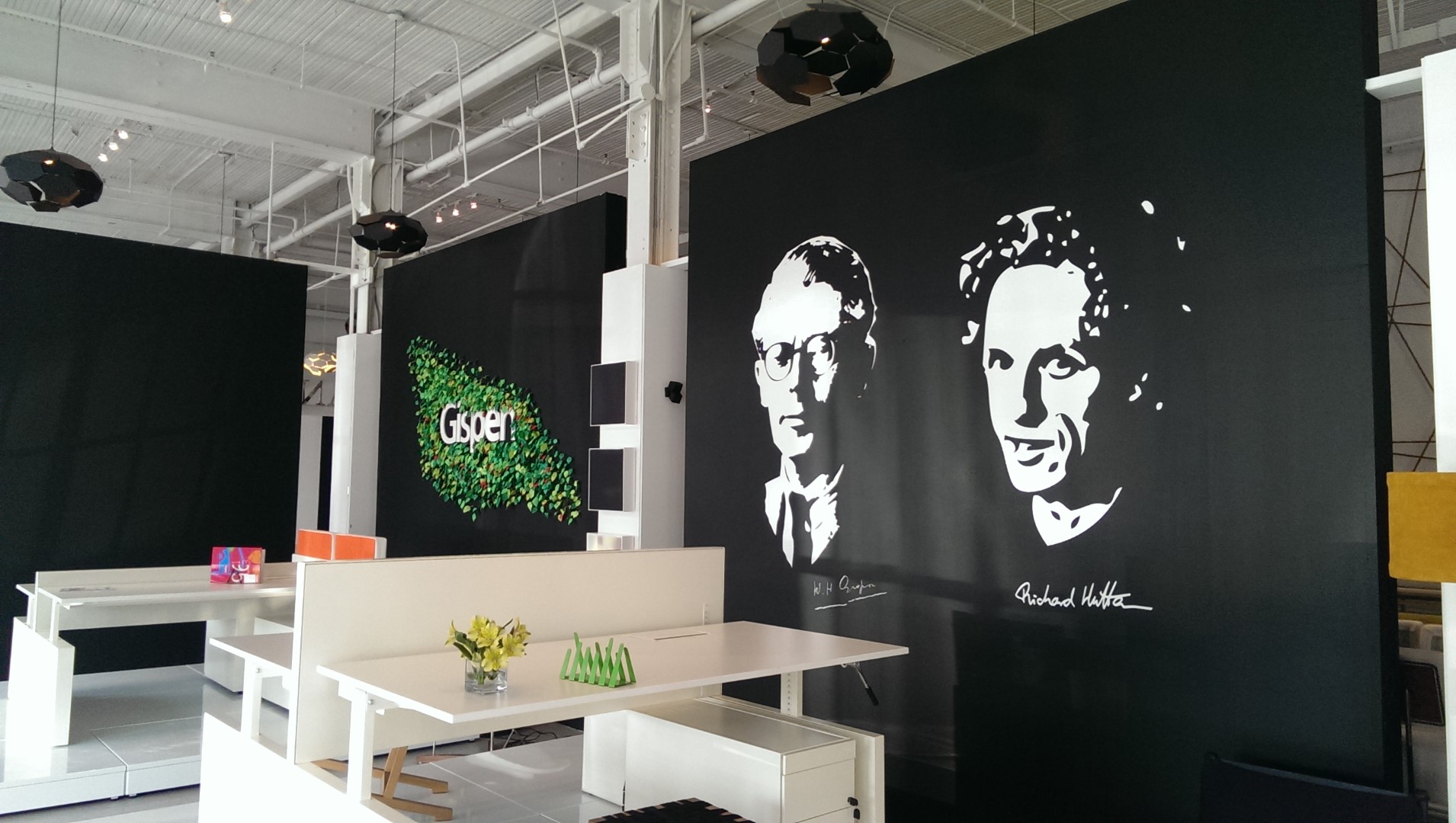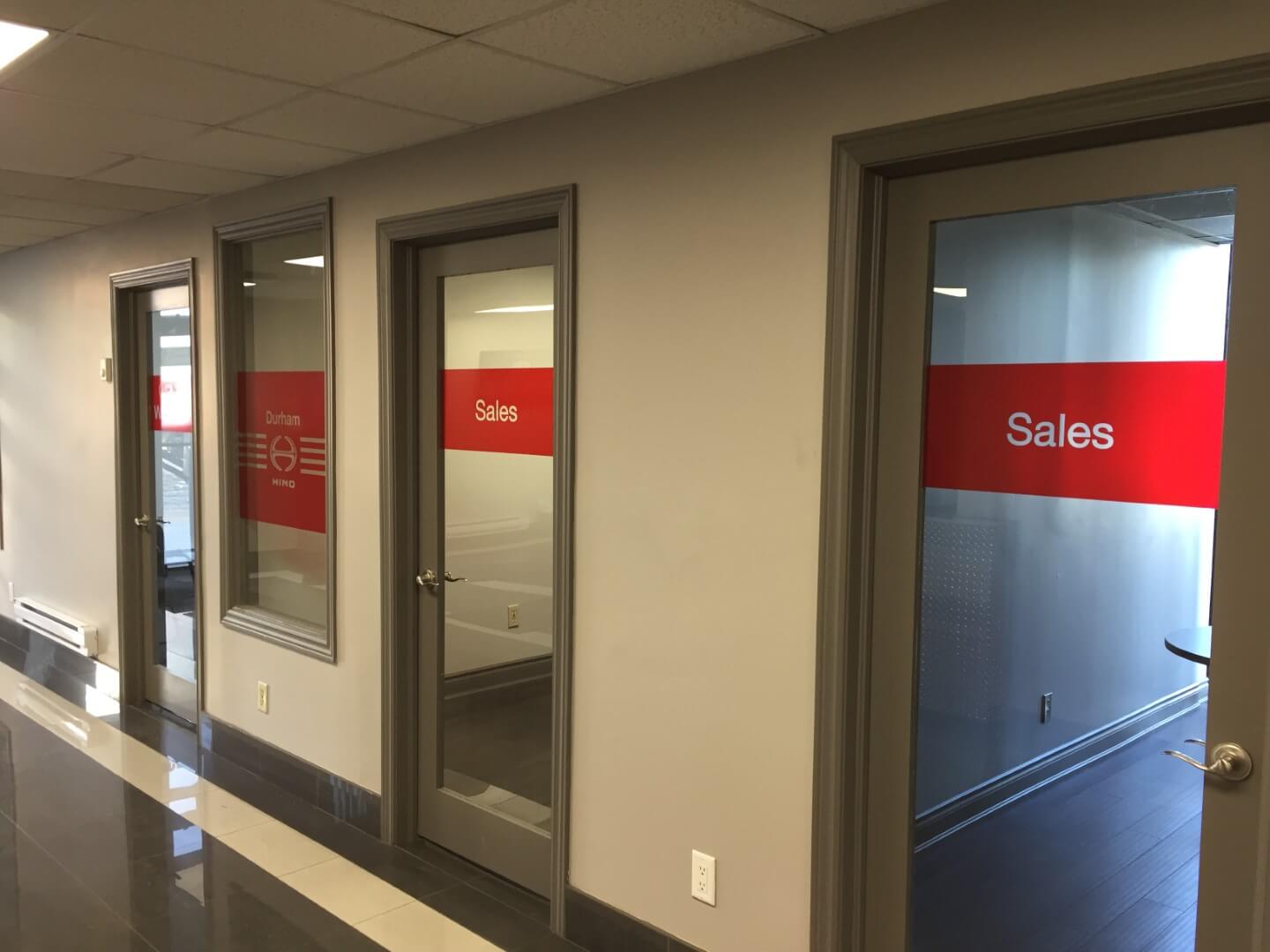 Decal Prints
Custom decals can be used to command attention toward a particular space or highlight products featured around it.
Decals come in a variety of colours and textures and can be completely customized to any specific design.
No matter your aesthetic goals decals are designed to meet your branding needs and highlight your business around your persona.
Custom decals can provide the perfect office environment with beautiful office wall art that'll give a whole new meaning to employee branding.
Office Signage
Office signage maintains order in your office. Entrance signs, reception signs, and signs for conference rooms add method and purposefulness to your workplace.
Make an excellent first impression with well-designed and printed entrance signs and reception signs
Office signage brings coherence and order to the office with appropriately branded wall signage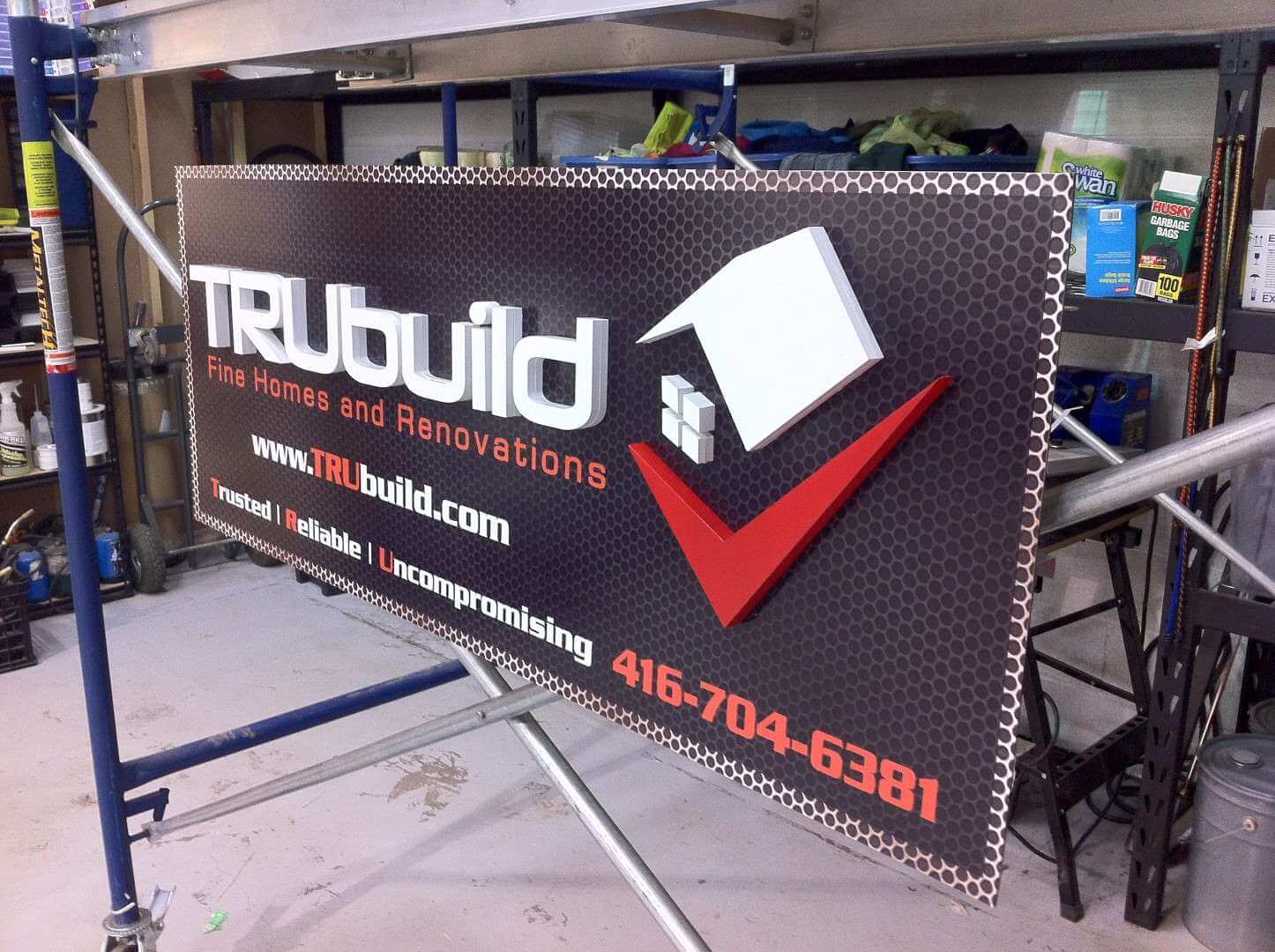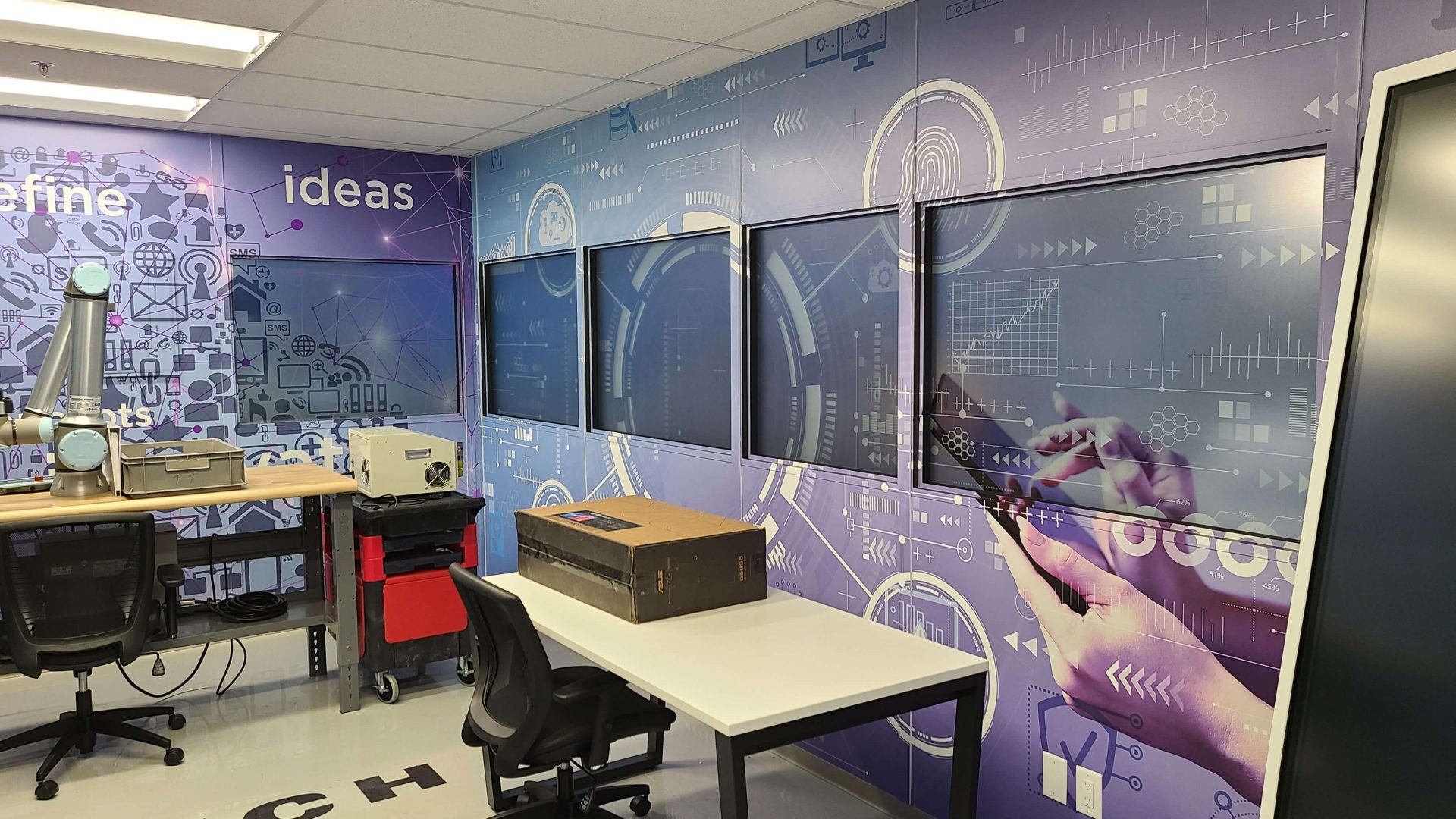 Environmental Graphics
Environmental graphics provides your clients and visitors with the user experience that they will connect with instantly.
They create a warm and inviting atmosphere for your office décor
Their aesthetic effects can create an ambience that provides a source of inspiration for your employees
Environmental Graphics provides an increase in brand recognition making the customers never forget about who you are
Create a brand experience that starts from within your office.
Get the MYC Graphics Expertise
By choosing MYC Graphics, you can be sure our cost-effective and customized graphics, decals, and murals will make your office décor stand out amongst the competition as well as grow your brand image exponentially. Our experts specialize in the design and fabrication of a wide range of graphics for your office décor and wall signages. Whether you need an inspirational wall mural for your office for boosting your brand or office signages for your lobby and reception, MYC Graphics is the right choice to help you make your office an extension of your brand.