Developer Signs for Builders and Developers
Customer Signs that Increase Traffic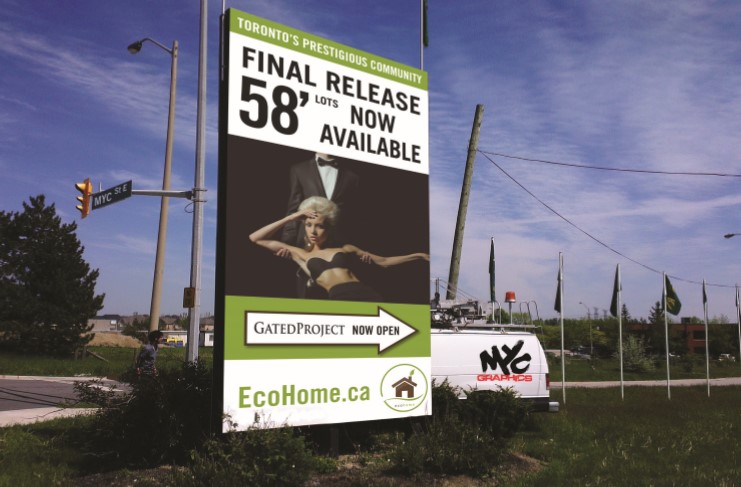 Developer signs are effective promotional tools for builders and construction companies that help drive attention to projects as they're in progress. Our speciality is offering design, installation, and fabrication solutions in one location. This ensures a cohesive aesthetic that represents your brand accurately. 
Taking advantage of lots and pending projects is free advertisement space! Developers of new properties can post renderings outside of facades to communities members on what to expect. And realtors can take advantage of for sale signs and more as advertising space for their agencies.
Our team of talented graphic designers create your custom digital and print marketing product to meet your business's key branding goals. Once we have rendered the right look and feel for your brand, our in-house fabrication and installation experts work to physically create your marketing product. Our vision is to help brands make an impact through innovative marketing built on real relationships.
Key Benefits
Creating Awareness

: First impressions matter, especially when these impressions are from your potential target market that commutes on your streets every day. Developer Signs help you introduce your business and bring awareness to your brand.

Advertising:

Developer Signs help you talk about your project, estate availability, announce the available dates and gives you a platform to talk about the unique amenities or highlights of your brand

Increase in sales:

Our award-winning design and print agency delivers high-quality texture and finish to your sign, you can assure people are gonna notice your building or estate and be interested in your sale.
Sizes
We offer our developer signage in custom sizes starting from $6.5 per sq/ft 
Our Advantage is Our People
Each MYC team member is dedicated to delivering quality work. We are not afraid to ask questions and adjust to meet your brand goals. When relying on us for a custom wrap or when contacting a designer for a new website, you can trust our team to explore the right options for your business. In our line of work, it's not enough to say that we offer quality service with great customer care – we already do that. We stand out among our competition because we don't make excuses, we just get the job done.