Interior Signage for Developers & Real Estate
Custom Graphics to Impress walk-in Traffic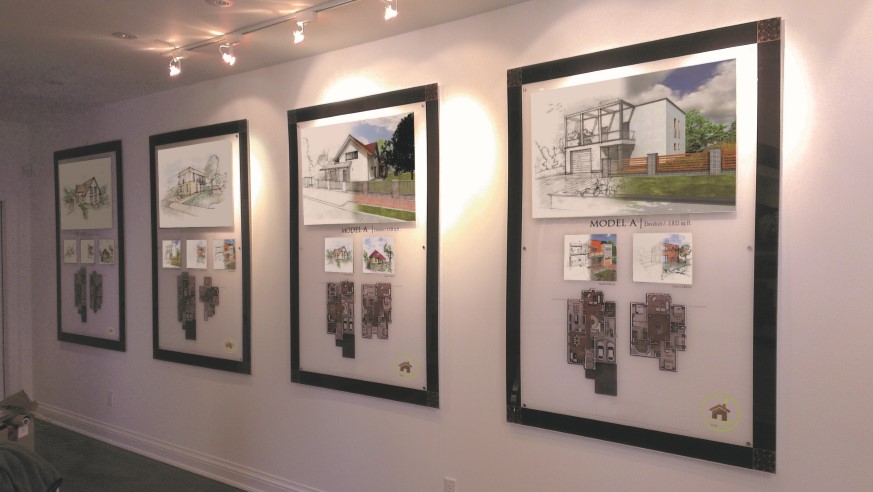 Interior signs can serve your real estate or development storefront as portfolio samples that sell your offerings. Imagine using large-scale cut-outs or a digital media wall to outline past key opportunities that you've worked on as a way of promoting your skills. It's difficult to sell services when you don't offer sample products. But our custom interior signage designs can showcase your past projects to highlight what you do!
Our design and printing services deliver a large variety of custom interior signage from custom letters, logos, dimensional signage, and even 3D models to present your construction plans to your potential clients. 
Have you heard about what we can do for you?
Interior directory and way-finding signs to help guests explore properties

Architectural signs that enhance the structure of building landscapes

Interior design and display signs for commercial and interior advertising
Indoor signs assert your brand's value and let visitors know about past projects and important information about your offering.
Custom indoor signs can help you showcase building details to prospective buyers. 

Site maps and sample boards help customers explore previous layouts for future work.

Interior signage and letters act as wayfinding and direction tools to navigate customers.
Our team of talented graphic designers create your custom digital and print marketing product to meet your business's key branding goals. Once we have rendered the right look and feel for your brand, our in-house fabrication and installation experts work to physically create your marketing product. Our vision is to help brands make an impact through innovative marketing built on real relationships.
Our Advantage is Our People
Each MYC team member is dedicated to delivering quality work. We are not afraid to ask questions and adjust to meet your brand goals. When relying on us for a custom wrap or when contacting a designer for a new website, you can trust our team to explore the right options for your business. In our line of work, it's not enough to say that we offer quality service with great customer care – we already do that. We stand out among our competition because we don't make excuses, we just get the job done.