Trade show displays are customized print marketing products used to share branded messaging, logos, and more, to promote products and services. Trade show displays can be created in a multitude of styles and offer convenience by requiring little professional installation intervention without wavering in product quality and marketing effectiveness. Potential customers need your trade show banners to get to the point effectively and with evocative graphics so they know what you're selling.
Trade show displays and stands have become so much more than folded card stock on a table. In addition to static high-density material with graphics designed by trained experts, trade show displays now include digital features like digital walls and murals to share more information, without having to purchase new trade show display materials. Digital displays and cutting-edge features tell potential customers that you know what you're doing because you can invest in promotional products to share your skills. Attracting customers is fundamental to getting your brand out there. What custom trade show displays are you looking for? Our graphic designers and fabrication specialists are ready to help create your branded display!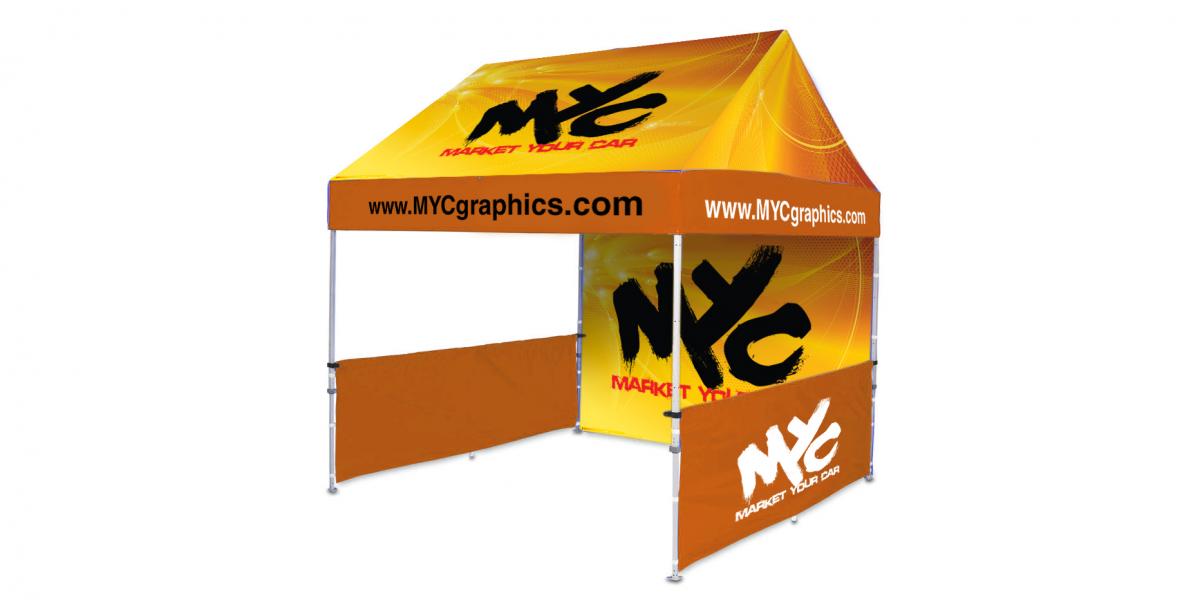 Outdoor tents are practical and eye-catching displays that entice customers, with a pop-up shop feel designed in your marketing graphics!
| Size | SKU | Option |
| --- | --- | --- |
| 10′ x 10′ | 10118 | Tent Only |
| 10′ x 4′ | 10117 | Optional Half Wall |
| 10′ x 8′ | 10117 | Optional Full Wall |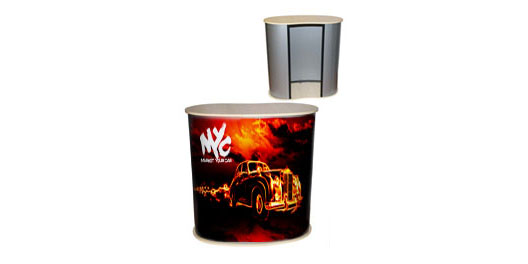 Table counters are demonstrative solutions customers can see from afar and use when looking at marketing material or discussing products.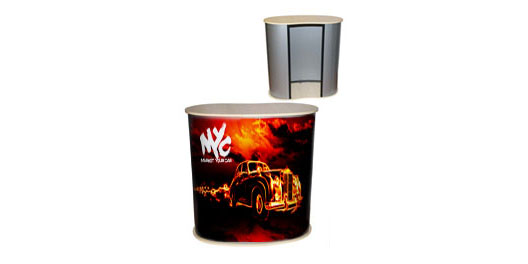 Pop-up counters provide the same practical solution to demonstration spaces, with the added benefit of extra simple set-up for quick use on the fly.