Revolutionize Your Food Truck Marketing with Powerful Wraps and Graphics
Food Truck wraps offer an exceptional opportunity to revolutionize your food truck business. By transforming your truck into a captivating mobile advertisement, you can effectively promote your brand while simultaneously elevating the customer experience. At MYC, we take immense pride in our ability to create stunning and high-quality food truck wrap designs. Each design is meticulously crafted to cater to your unique requirements and target audience, ensuring maximum impact and visibility. With our expertise, your food truck will undoubtedly turn heads and make a lasting impression throughout the Greater Toronto Area.
Get in Touch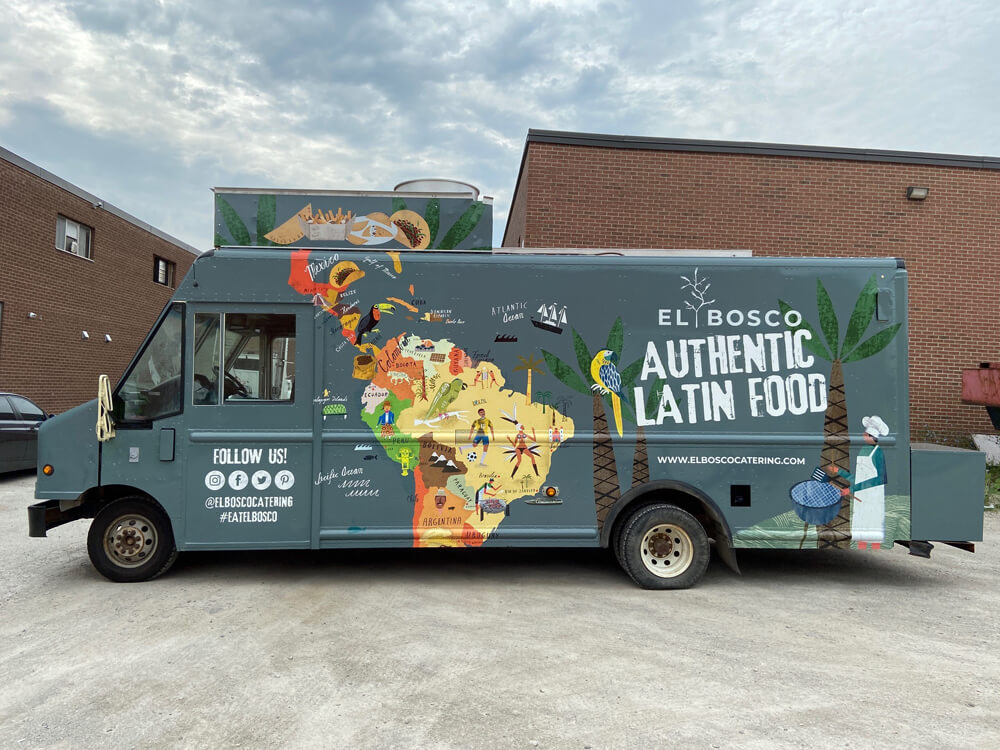 Why Choose MYC for Food Truck Wraps?
At MYC Graphics, we specialize in Food Truck Wraps and Food Truck Graphics. We pride ourselves on using the finest quality high-performance grade vinyl, such as 3M, to ensure exceptional results. Our team of professional designers can bring your concept or idea to life, whether it's working with your supplied graphics or creating a custom wrap from scratch. Rest assured, we take care of every detail.
When it comes to installation, our experts excel in wrapping all types of vehicles, with a particular focus on food truck wraps. You can trust MYC Graphics to deliver food truck wrap graphics made from the highest quality materials available in the market. Experience top-notch craftsmanship and superior durability with our food truck wrap installations.
Leading the Food Truck Wraps Industry
The food truck industry can be very competitive, and you need to stand out from every other food truck whether you're at an event or at a festival. This is one of the many reasons why MYC Graphics is the #1 choice for your food truck wrap solutions, as we create the eye-catching food truck wrap design you need to differentiate yourself from the competition.
With food truck wraps, you can market anywhere and everywhere. Food truck wrap graphics advertise for you at all times of the day, seven days a week. Food truck wrap graphics are more effective than your traditional advertising methods that reach countless demographics, no matter the income, gender, age, or ethnicity. Studies have concluded that a food truck wrap can generate as many as 30,000 to 70,000 impressions in a single day, with even more views for those food trucks that tend to operate in urban areas. Food truck wrap graphics is the perfect affordable form of marketing you need to maximize your return on investment.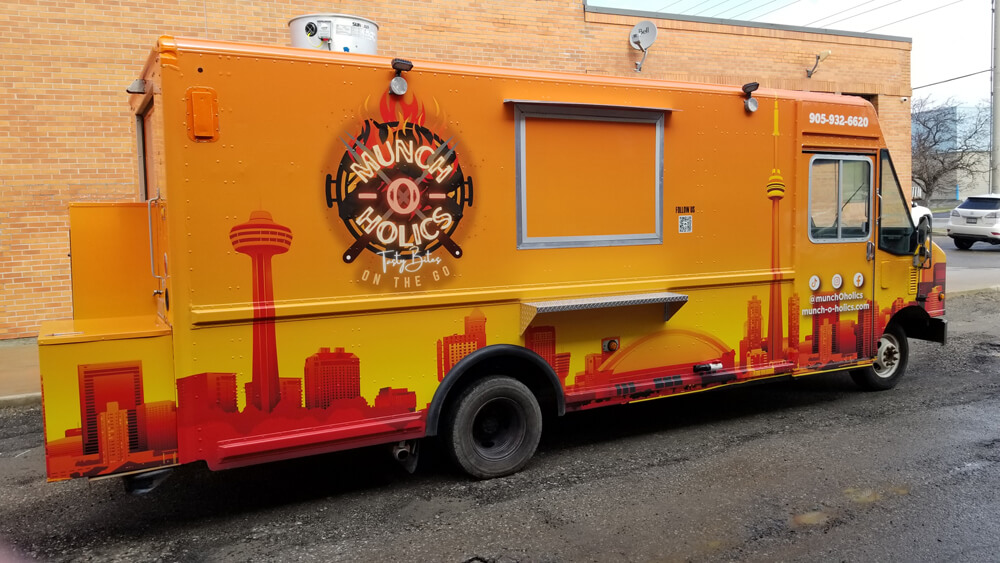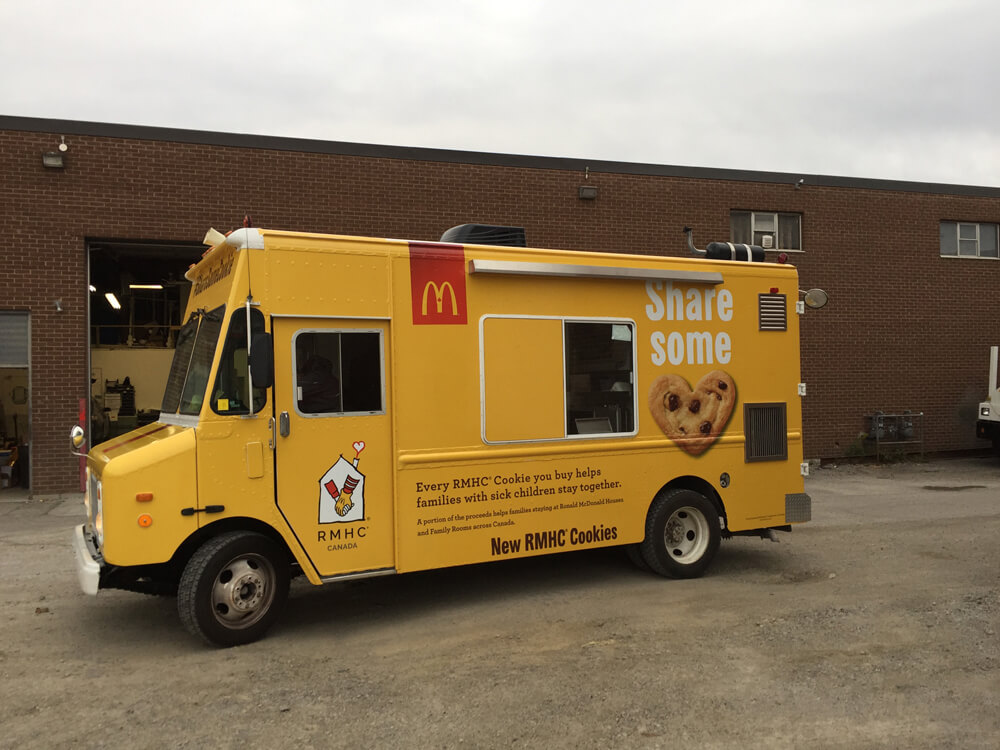 Creative solutions, more than just a food truck wrap
Food Truck Wraps Can Be an effective Call To Action Medium
At MYC Graphics, we specialize in Food Truck Wraps and Food Truck Graphics, ensuring your food truck stands out as a captivating call-to-action medium. Create a custom design that's as appetizing as your food with our dedicated service and support.
Utilize your food truck wrap design to its full potential. Incorporate your social media handles, such as Facebook and Twitter, to leverage the power of social marketing. Enhance customer engagement with QR codes that they can conveniently scan from their mobile phones. As people encounter your food truck on foot, in traffic, or through office windows, your brand never stops advertising.