Yard signs are multifaceted print marketing tools designed for every brand!
Yard signs are multi-functional and versatile sign options that can help promote events, share information, direct customers, promote elections, and draw attention to real estate showings. Yard signs are street-facing print marketing products that are mounted using ground mounting features that are strong enough to avoid toppling over in unforgiving weather conditions. Yard signs are also printed in high-quality weather-resistant and fade-resistant materials that maintain their lustre throughout their use.
Yard signs range in cost depending on the scale of your sign, mounting features, and customization options required. And we can customize your sign using vinyl, wood, PVC, and other durable finishes that make your graphics pop and catch attention. Our graphic designers work with you to create stunning visual designs with custom fonts that help express your brand's message, event details, and so much more.
INQUIRE ABOUT YARD SIGNS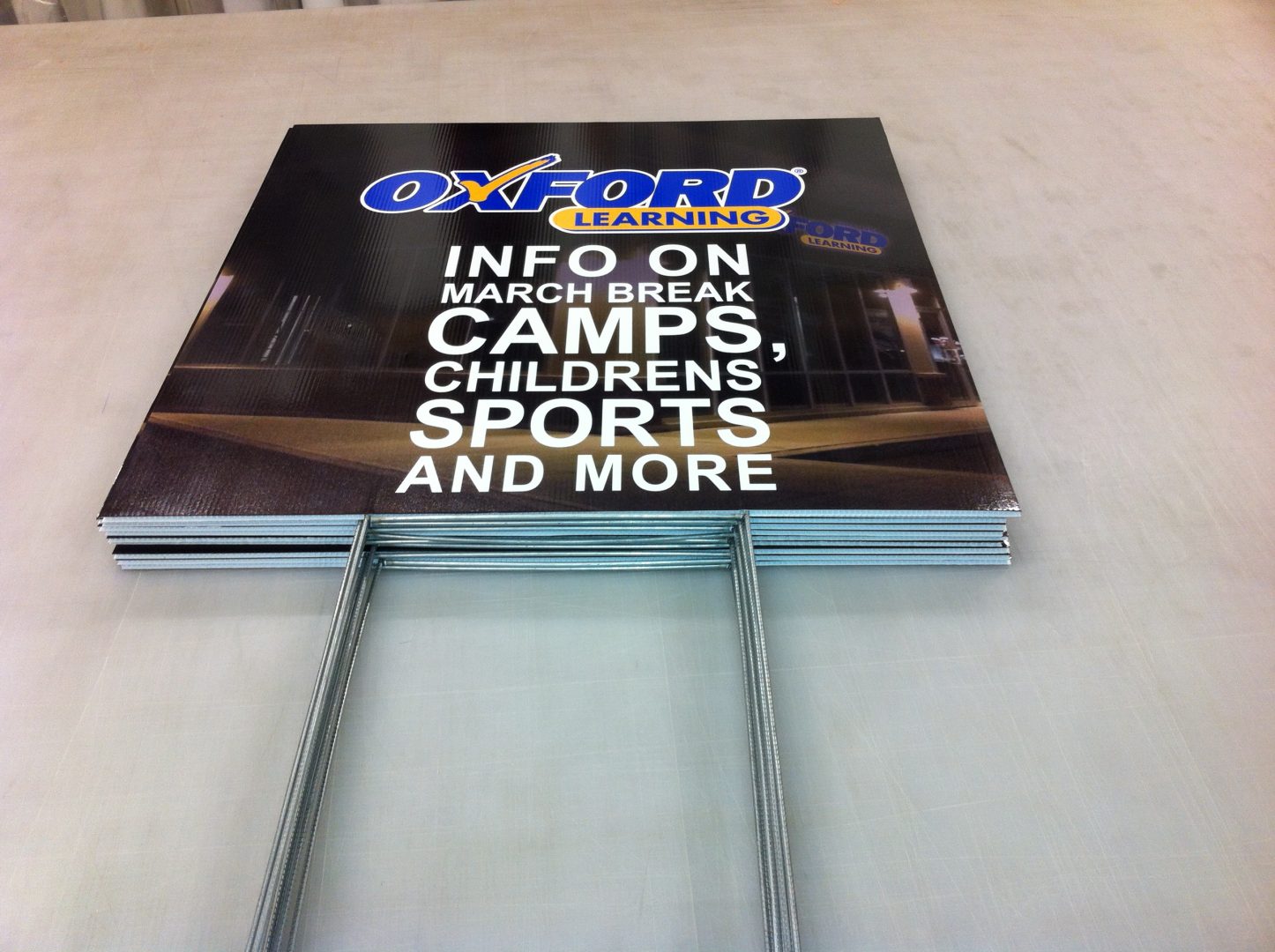 Select your yard sign from a variety of options!
Yard signs can be designed, manufactured, and installed in a multitude of colour options, styles, sizes, and finishes to meet your print marketing goals. Other added features of expert yard signs are their durability and weather-resistance. Yard signs are designed to withstand cold weather, rain, and snow and can be designed using stunning colour blocking features to stand out on green laws or when placed near foliage.
Real estate signs
Election signs