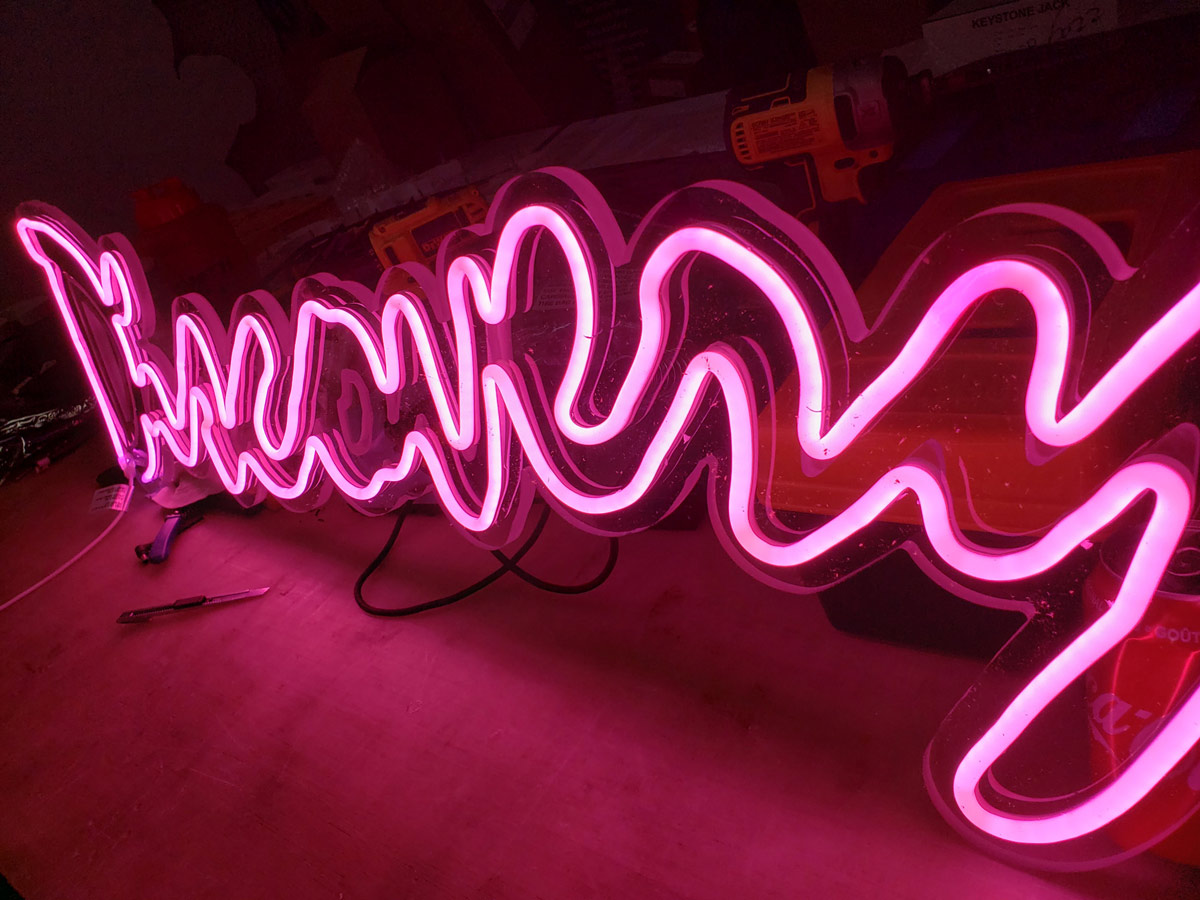 Neon signs are designed to last for many years!
These gas-charged wonder tubes create unavoidably eye-catching signs that potential customers can spot from afar. Their unique features allow our professionals to shape neon signs into different shapes and styles to meet your branding goals. And these products can last nearly decades without being replaced, transforming a simple sign into a beautiful fixture that exists as part of your aesthetic.
How do neon signs illuminate colour?
Neon signs use the art of gas and other methods to create an illusion of colour changes! Variations of gases are filled into tubes and then shot with electricity. Once gases like xenon, radon, argon, and krypton are sparked, each produces its own unique glow.
Impactful Marketing. Innovative Solutions. Real Relationships.
Our team of talented graphic designers create your custom digital and print marketing product to meet your business's key branding goals. Once we have rendered the right look and feel for your brand, our in-house fabrication and installation experts work to physically create your marketing product. Our vision is to help brands make an impact through innovative marketing built on real relationships.
INQUIRE ABOUT NEON SIGNS