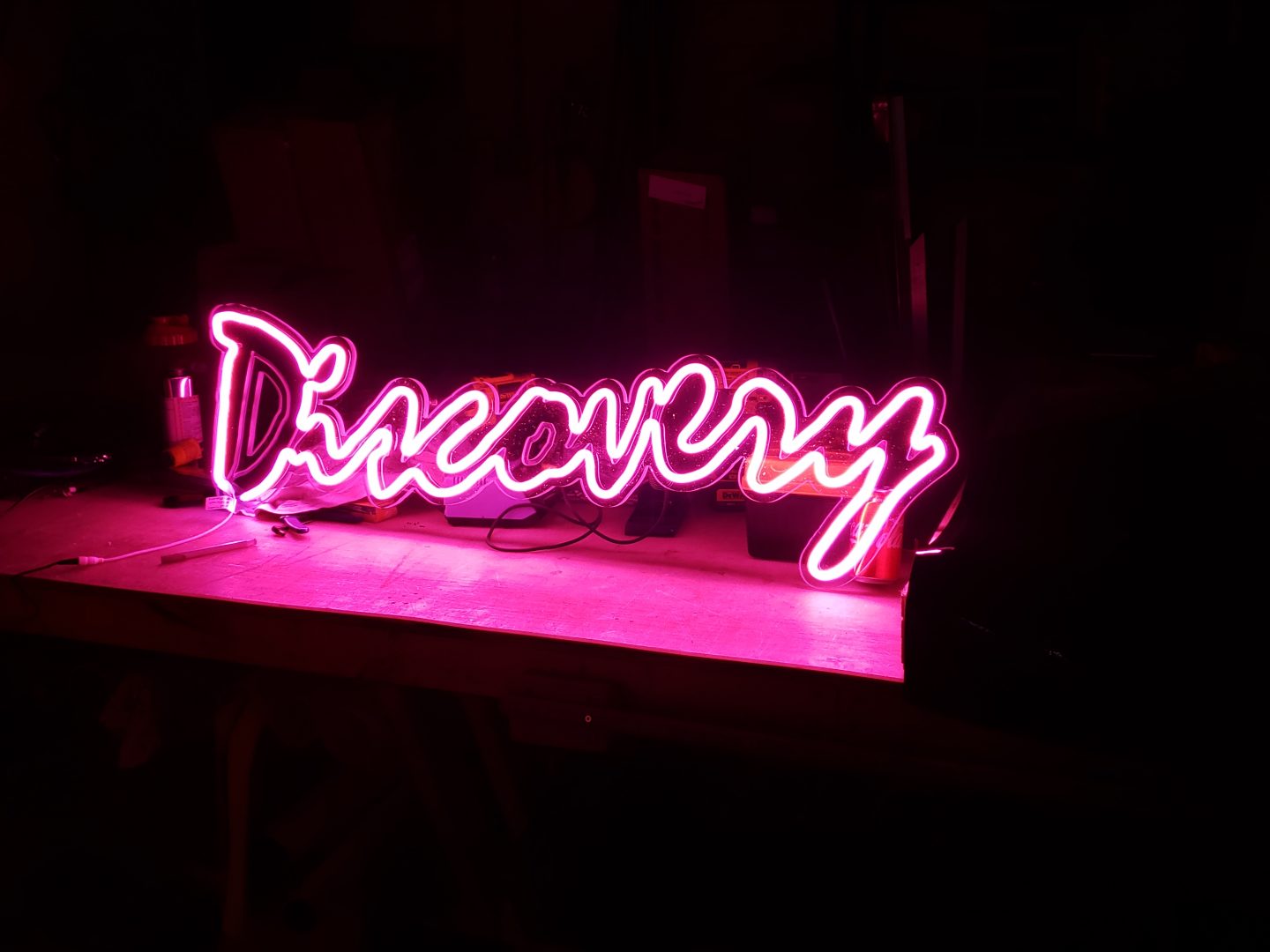 Neon Signs to attract your customers
Neon Signs are really popular among businesses that remain open during all times of the day. Visible from large distances, Neon Signs highlight your brand with its unique colors and make your business stand out.
Neon Signs for Commercial use
Neon signs are light-producing tubes that give shape to multi-colored lines in which a word or group of words can be written or a graphic picture is illustrated. These may include a number of decorative designs to be especially used for advertising and commercial signage such as pubs, restaurants, casinos, hotels, etc. By designing the desired series of switching parts on and off, endless possibilities of changeable, lively light objects and images are created.
Neon Signs are unique as they add a spark and sophistication as indoor as well as outdoor signage. Our in-house design team can create unique and elegant neon signs for your brand.