Coroplast signs to market your construction business outdoors
Highly effective coroplast signs that are easy to install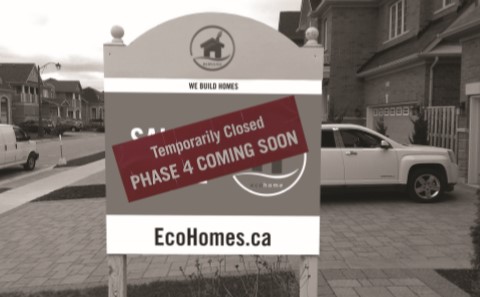 Coroplast signs are an affordable and effective outdoor signage alternates to advertise your estate business. Fence signs are very popular among estate businesses, builders and property developers as they can be used for promoting the properties available or on sale. Some of the examples are Stake Signs, Signs Overlay, Fence signs, Lawn Signs, and Post Signs. 
Coroplast signs can be printed single or double-sided as per your needs. You can use these signs to advertise your business outdoors or on the property lawns with your business name and contact number. 
Also known as yard signs or lawn signs, coroplast signs are equipped to resist fading due to UV rays and are waterproof, making them corrosion resistant in all types of environment.
These lawn signs are largely used by builders and construction groups to advertise their project on lawns and fences with high pedestrian traffic. You can advertise your products and services on the fences at events and festivals.
Construction businesses and estate groups use our coroplast signage solutions for various purposes:
 These lawn signs are a cost effective advertising tool for outdoor advertising
Our yard signs attract pedestrian traffic to generate walk-ins and leads for estate sales.
Our marketing agency prints weather proof and durable coroplast signs.
Our Expertise
MYC Graphics has years of experience in designing, printing, manufacturing, and installing signs and signage. Our full service marketing agency has worked extensively on indoor, outdoor signage, promotional materials, and graphics for construction companies throughout Canada. We assure the product we send to you works for your business by managing high standards of in-house design and manufacturing process. We differentiate ourselves from other design and printing companies by providing custom artwork, creative designs and high quality print and installation services all under one roof.