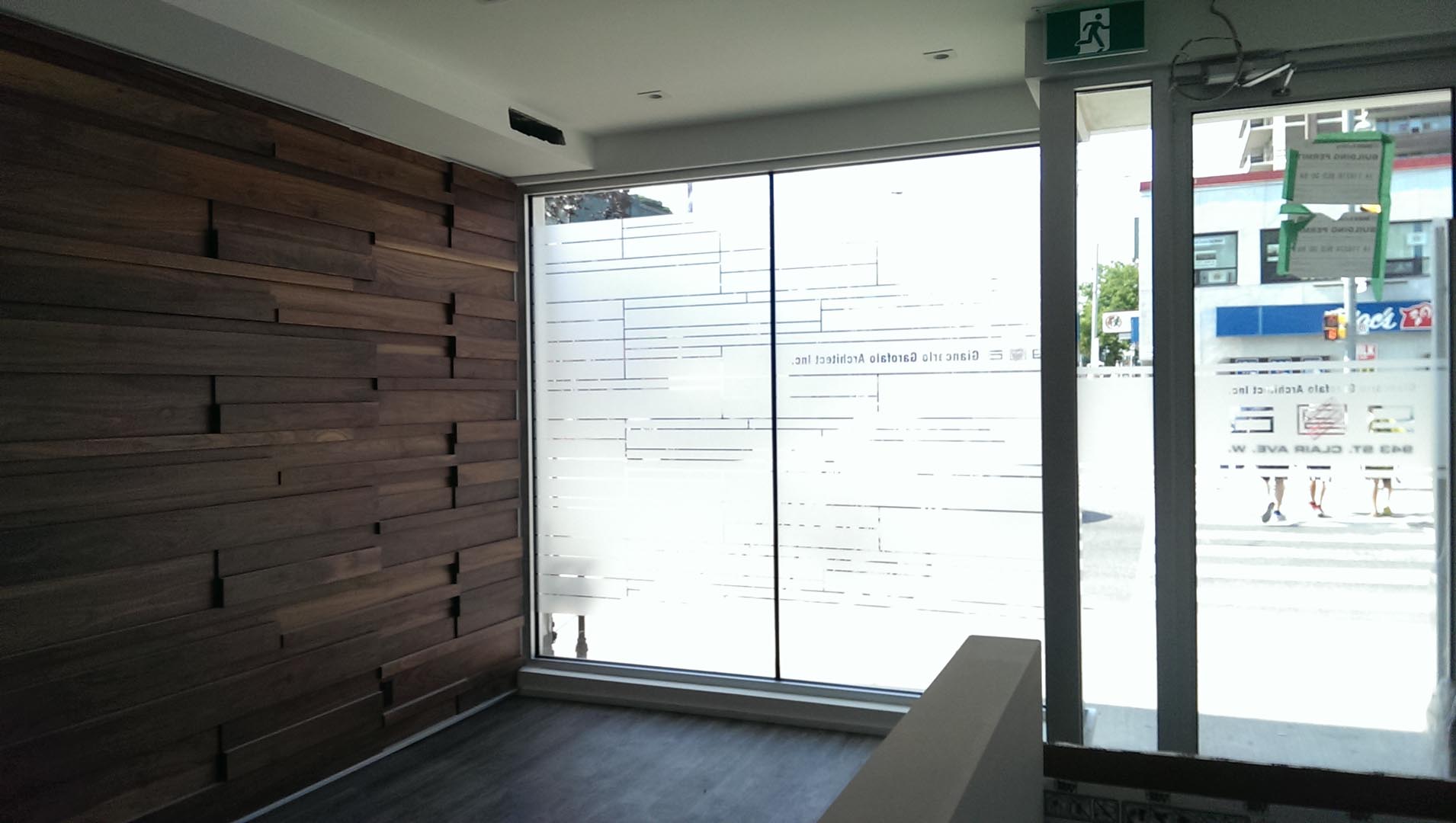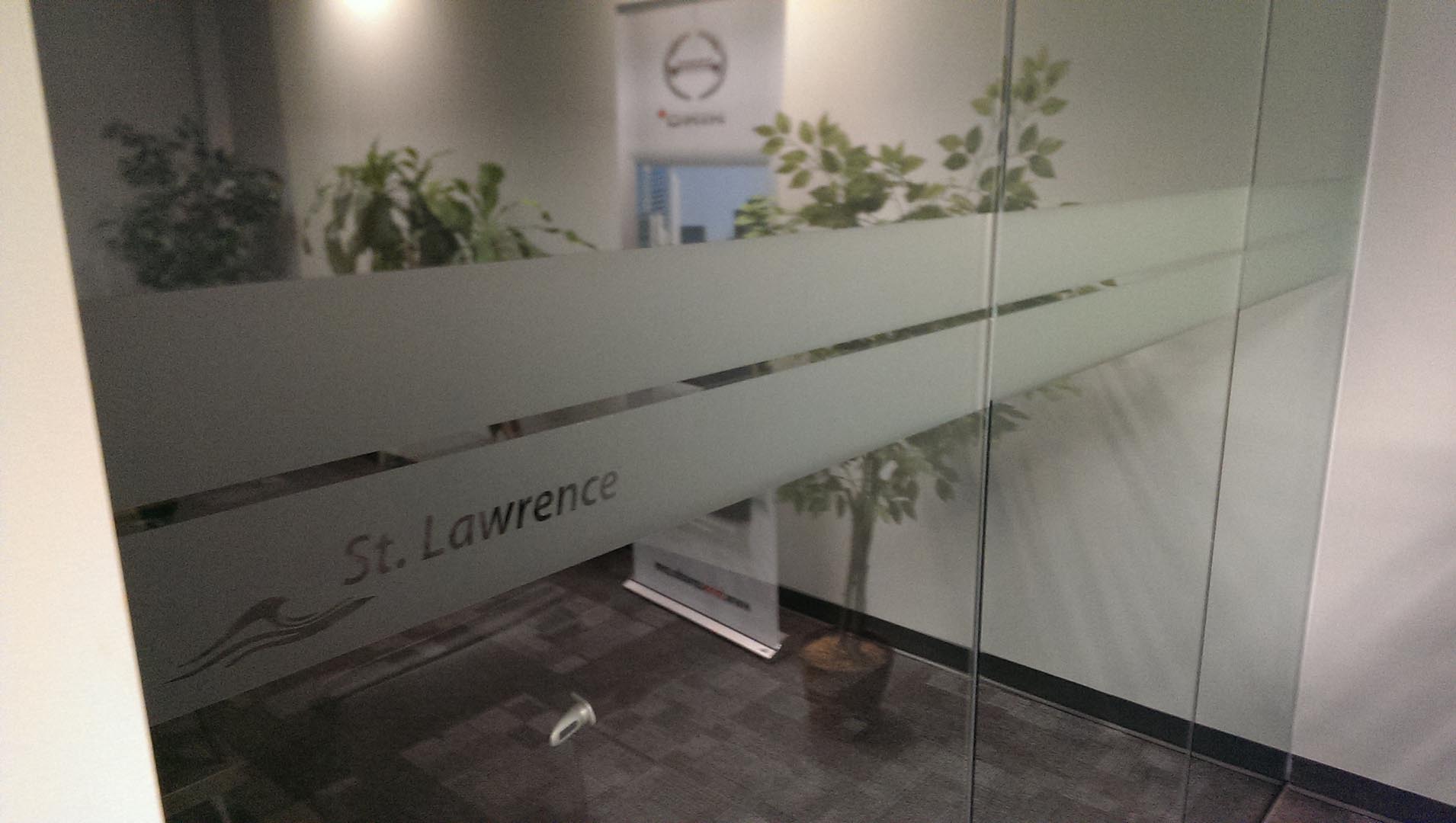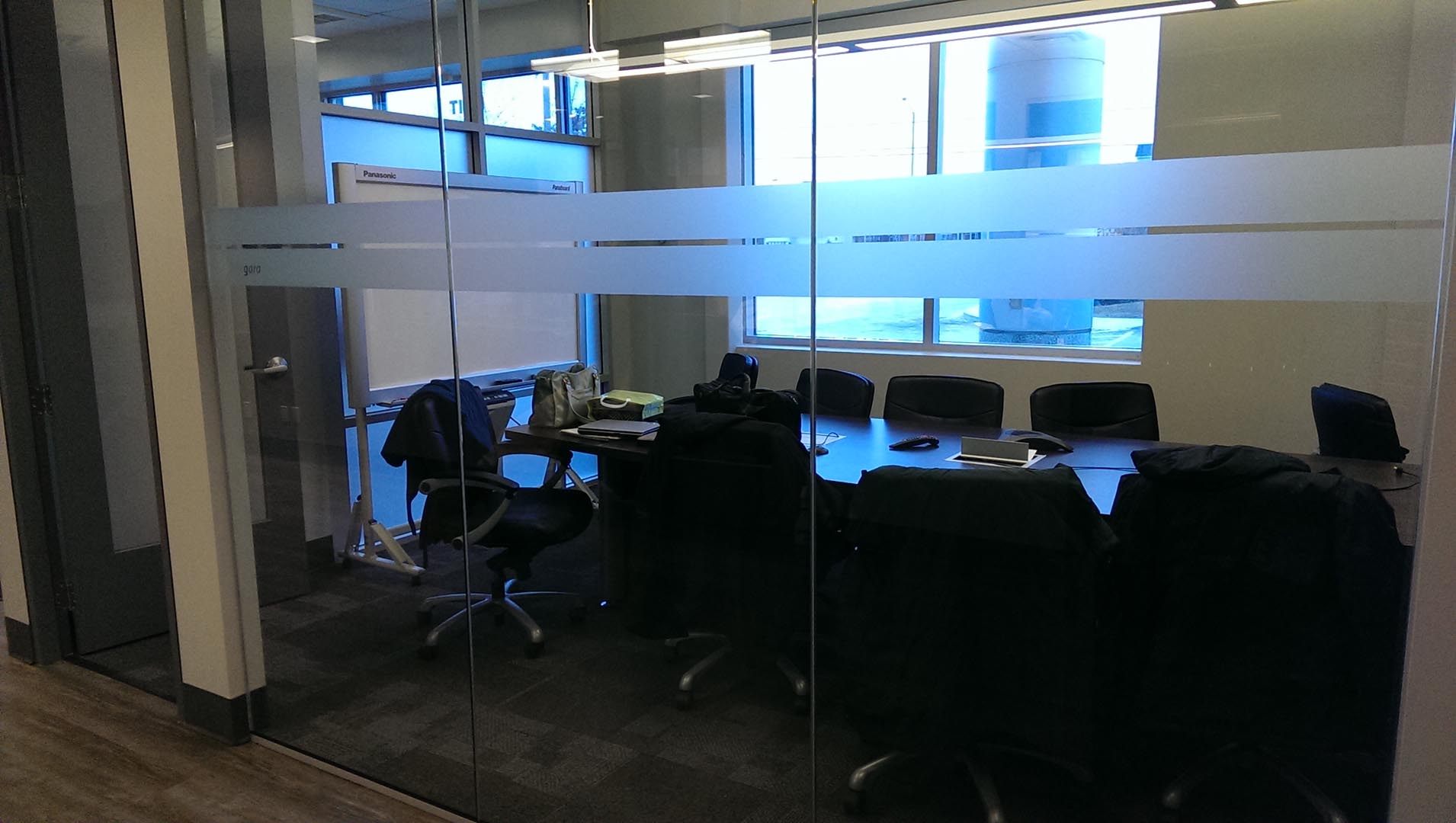 Frosted Window Treatments
Frosted window film can inform or add privacy to your windows, and they always look elegant no matter which option you choose. With a seemingly etched look designed for your windows, businesses appear modern and refreshed. Some spas or medical businesses utilize frosted window film in thin or layered strips to create eye-level privacy, with the overall view of beautiful office decor. Other spaces prefer entire frosted treatments covering all windows, with transparent letter cut-outs for minimal in-office viewing. Both provide an elegant feel that elevates your brand aesthetic, but there are more options to choose from.
When looking to develop frosted window treatments, our graphic designers use the latest technology to render the right product to your window or door. Our large-scale print marketing equipment allows us to deal in volume, and help create custom window finishes that elevate your business aesethic.