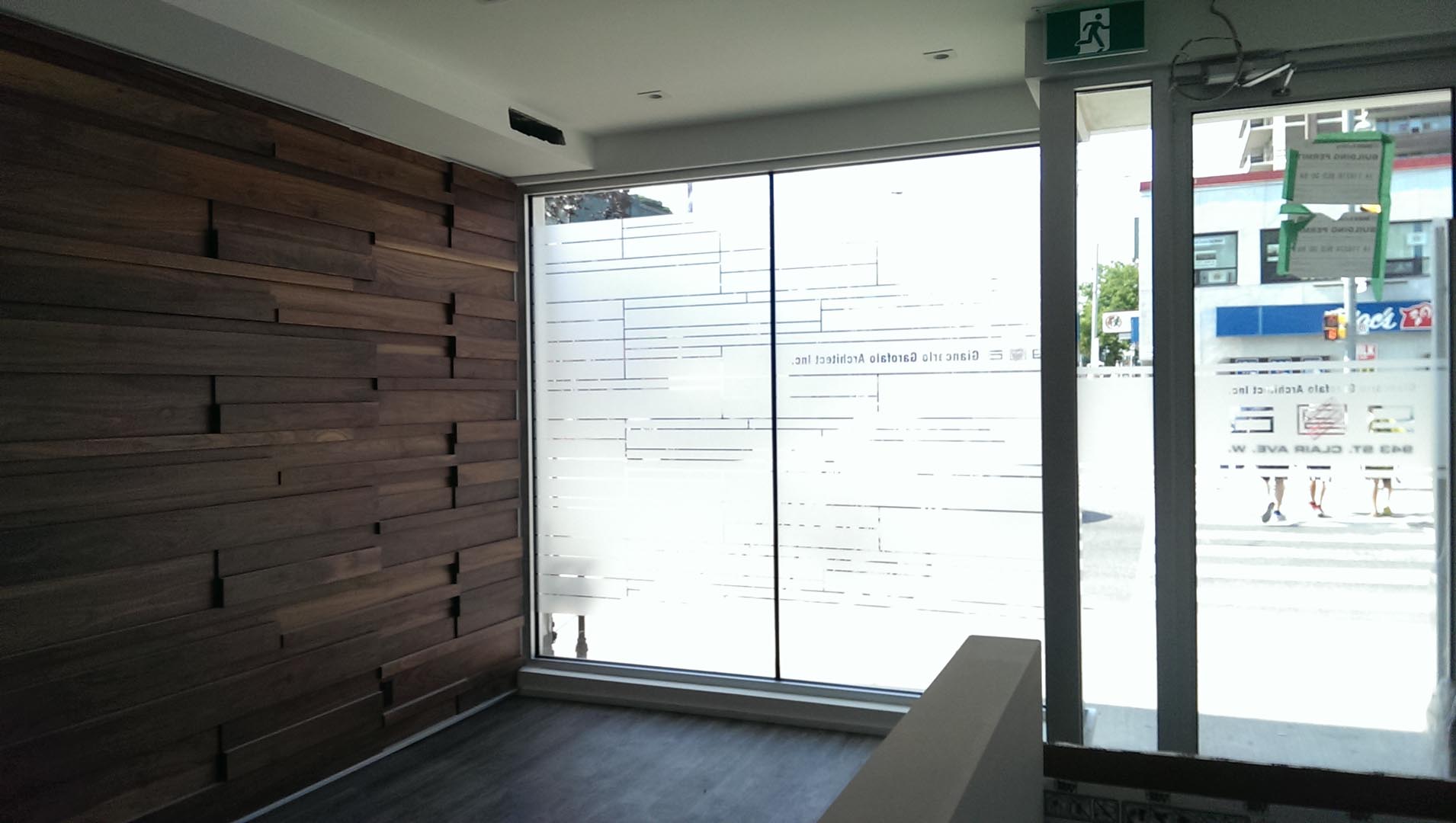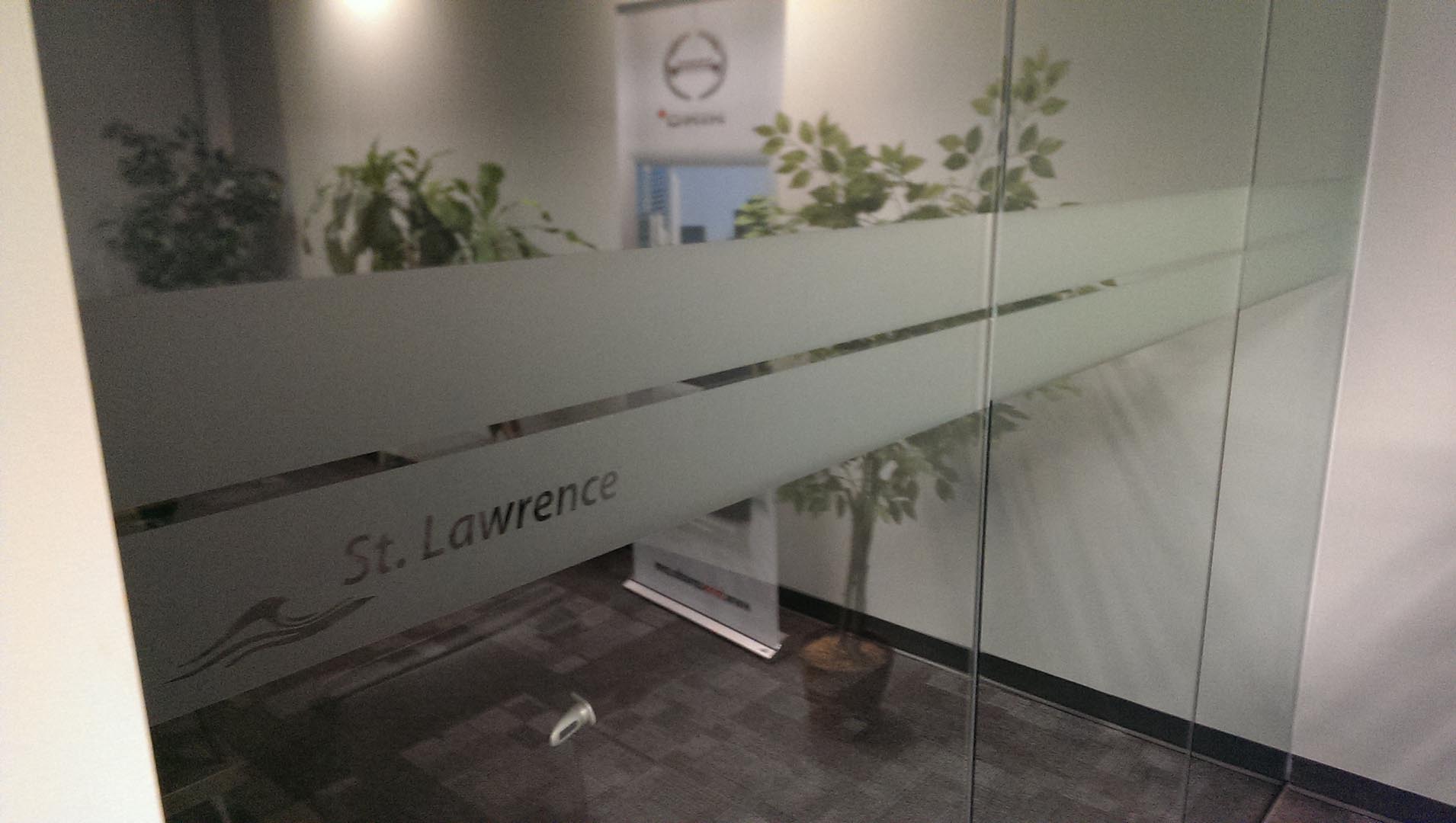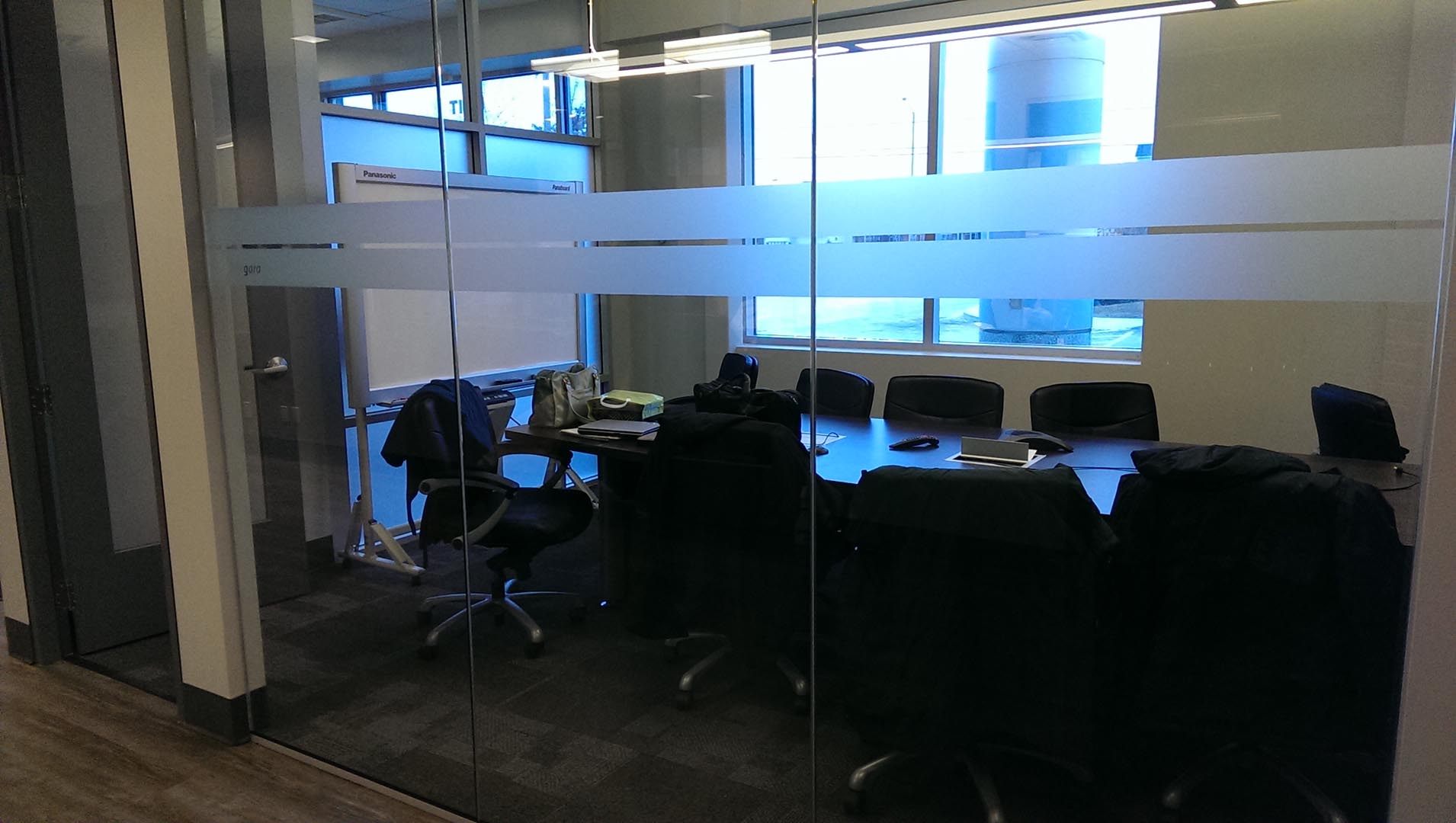 Frosted Window Treatments
Frosted window film gives a window or a room an elegant look. There are many different styles and colours to choose from, therefore allowing for a large variety of possibilities. Such window graphics are a very unique solution for offices with glass doors or windows.
Whether you're looking to make your business stand out or convey a particular message, MYC Graphics will customize the ideal sign to fit your needs. All our signs are manufactured by our team of professionals to guarantee top quality and unique customization.