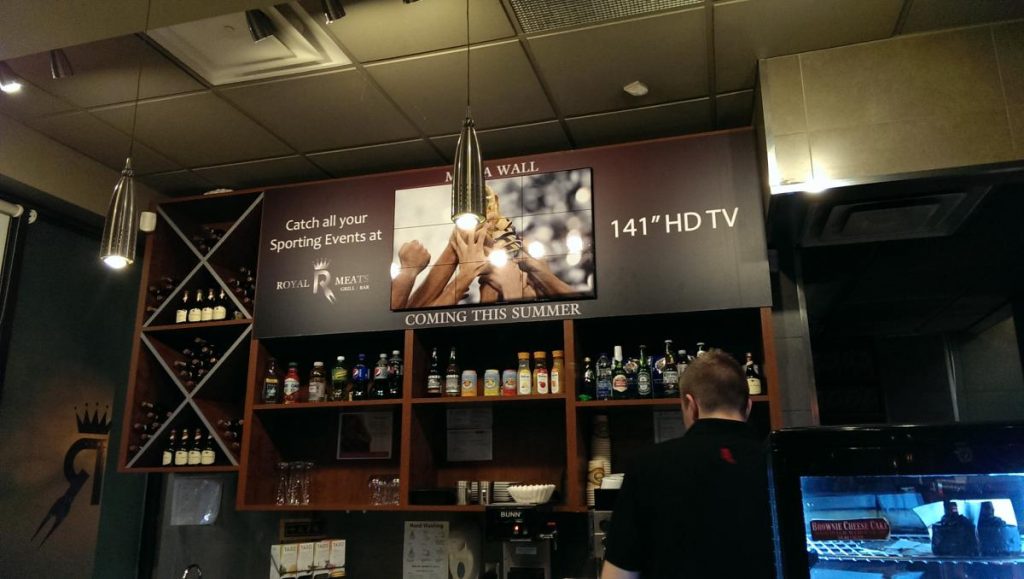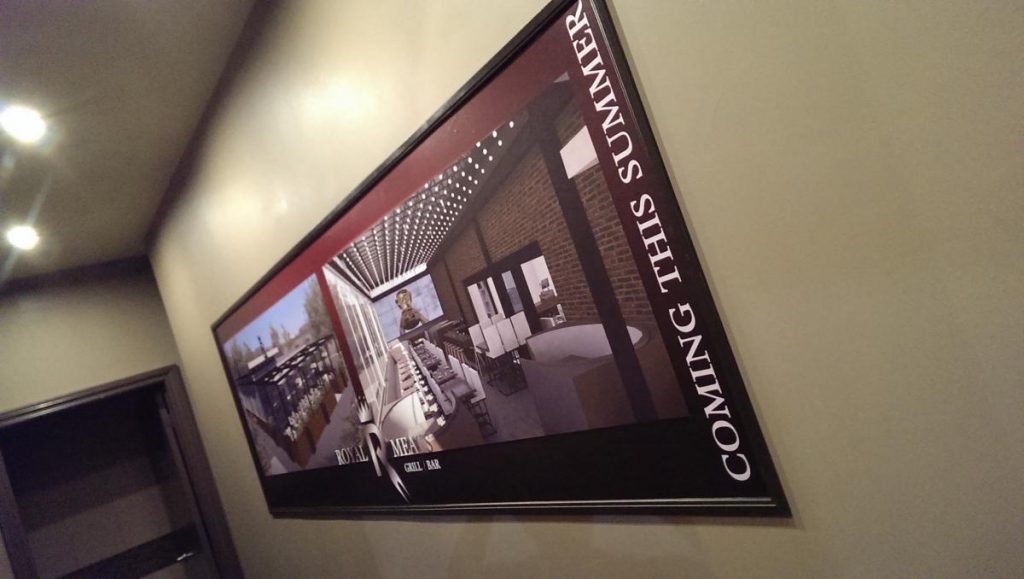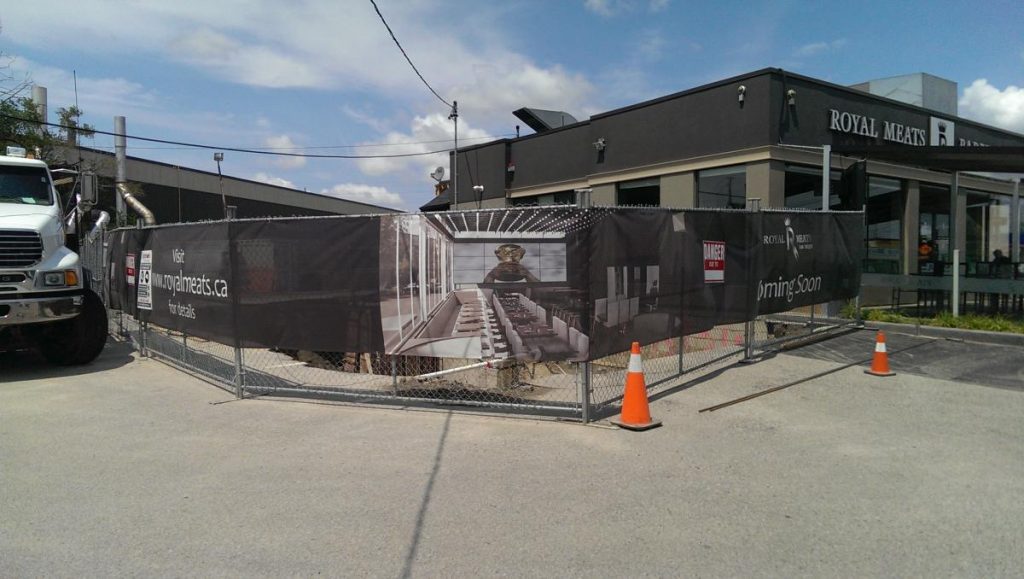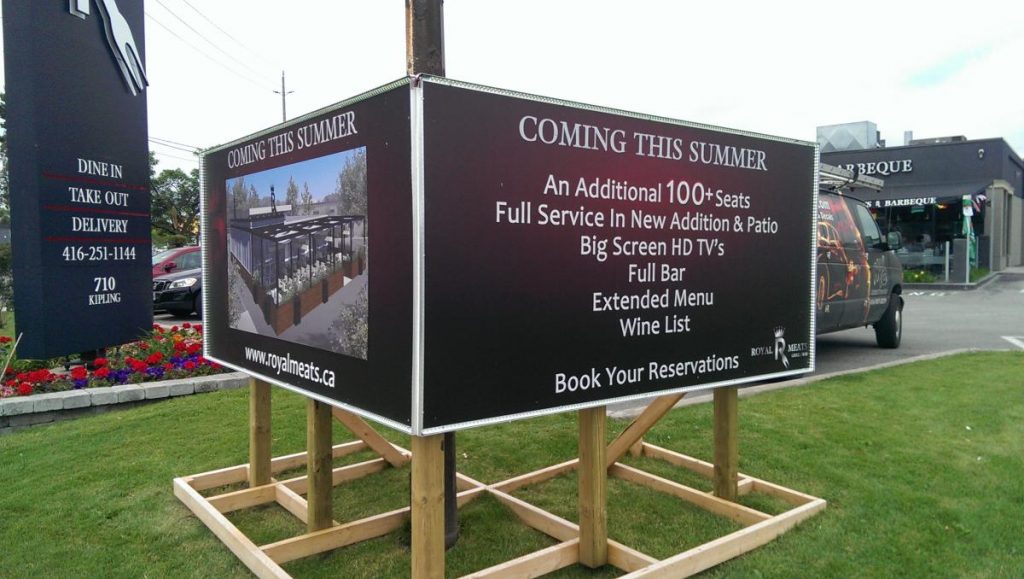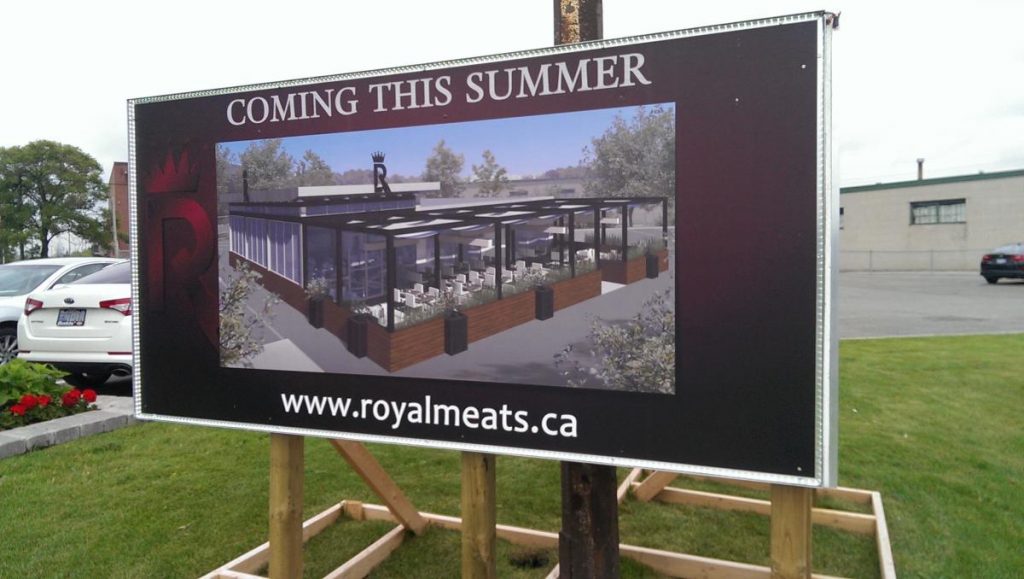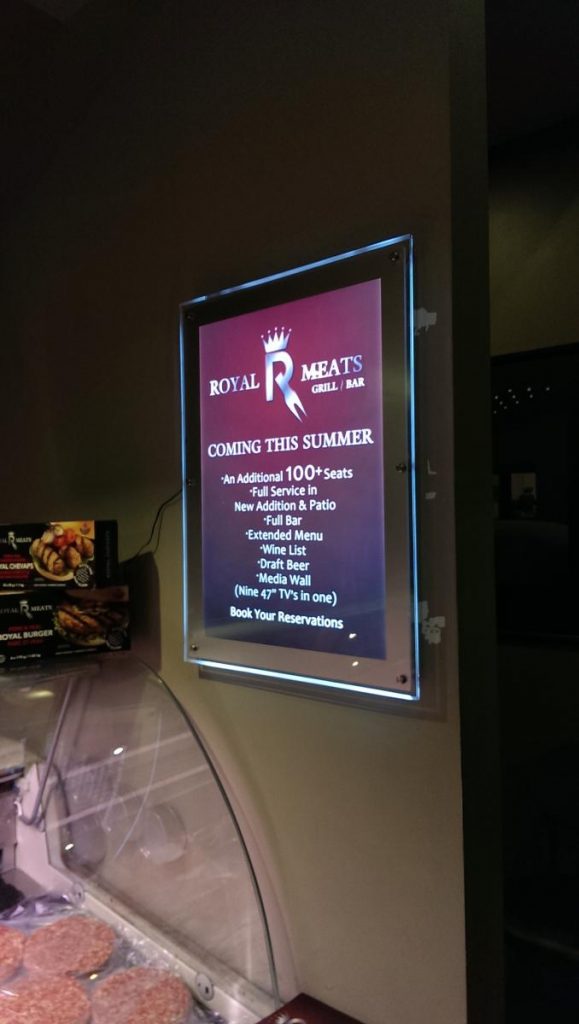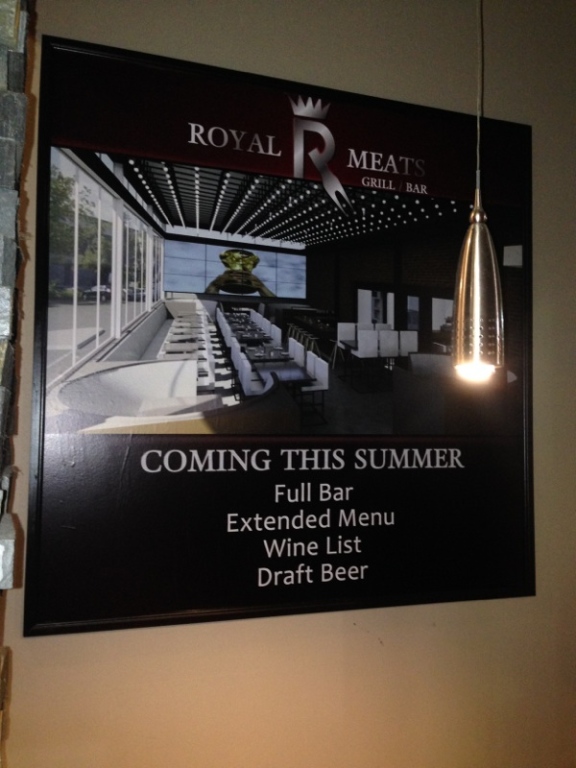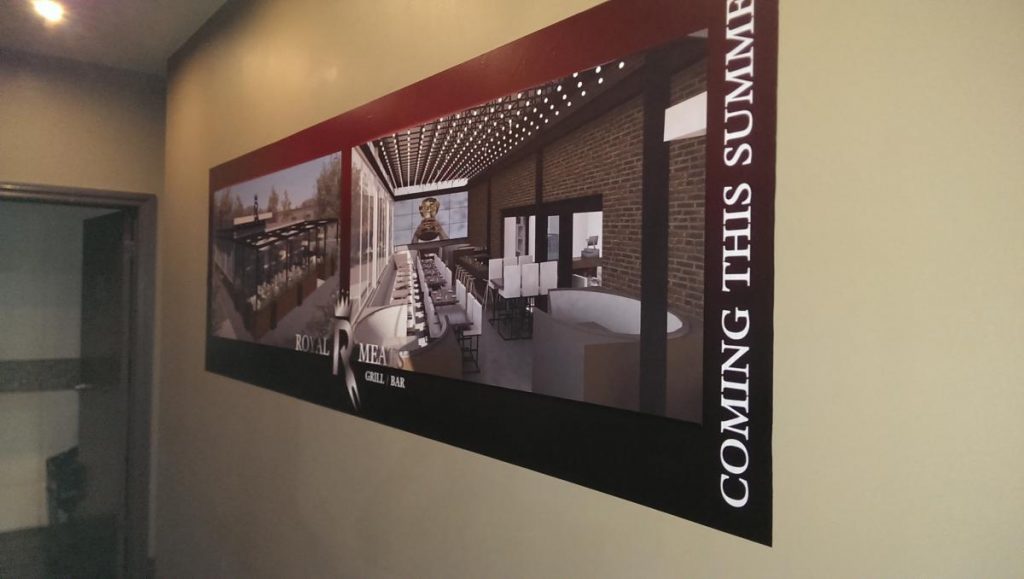 Royal Meats BBQ Interior Signage
Royal Meats Grill and Bar are building an addition to their current restaurant in Etobicoke. We have the privilege of doing all the graphics for their upcoming renovation.
As part of the expansion they are adding a 141″ 9 panel TV for their customers to enjoy watching sports while they eat their great food. Below are some of the advertising poster we installed for Royal Meats.
The fist 2 photos are sintra mounted graphics laminated in matte laminate. The TV portion in the center in actually a separate raised sintra graphic laminated in a gloss finish to give the idea of actual TV's
The next 2 photos are of a simple illuminated acrylic poster print which is easily changeable. This is a great way to get people to see the information you want because it just stands out so much while still looking really nice.
The final 2 photos are of simple wall mounted vinyl posters where we painted trim and installed a border to give them a more professional look which ties into their decor.