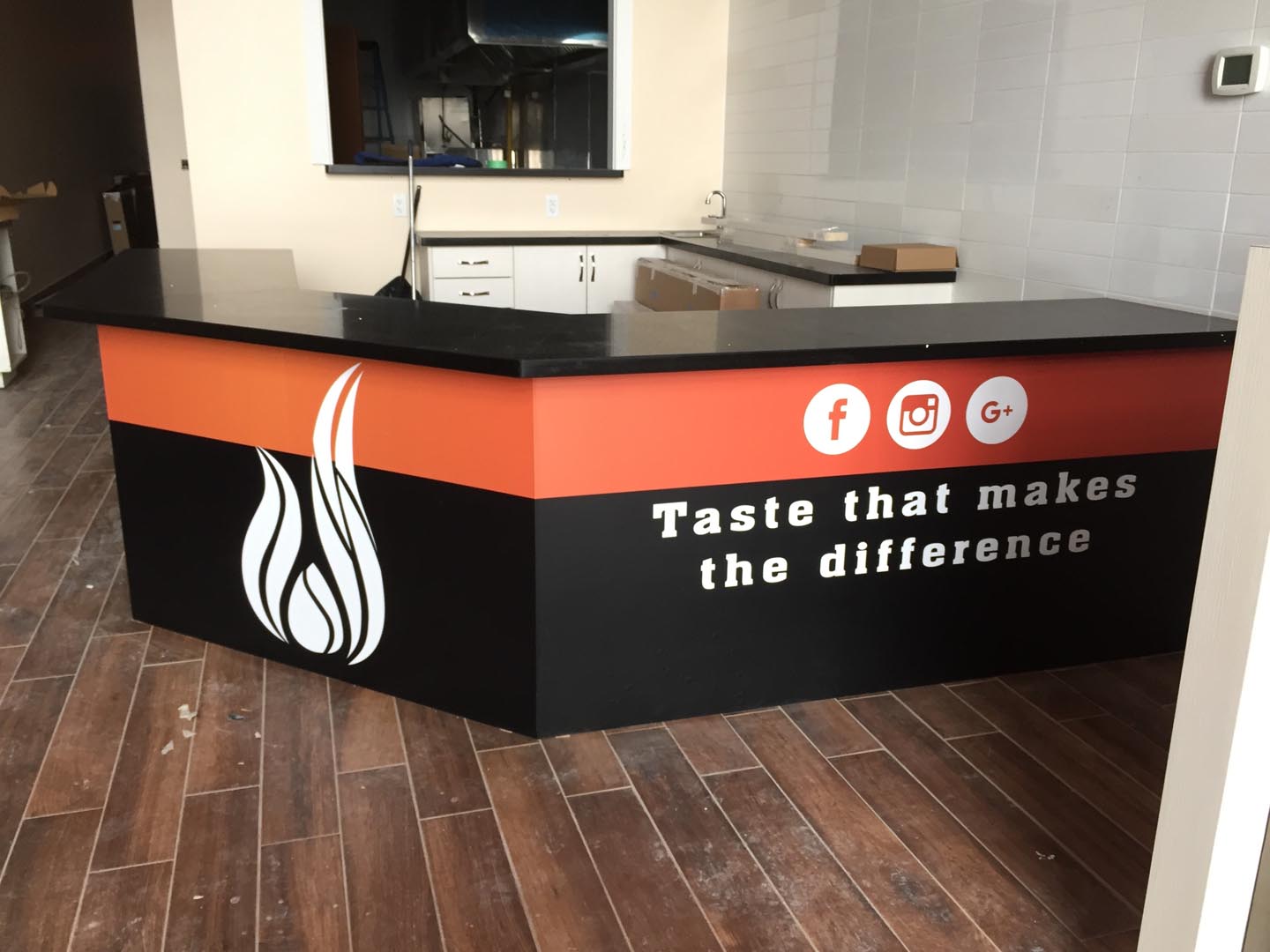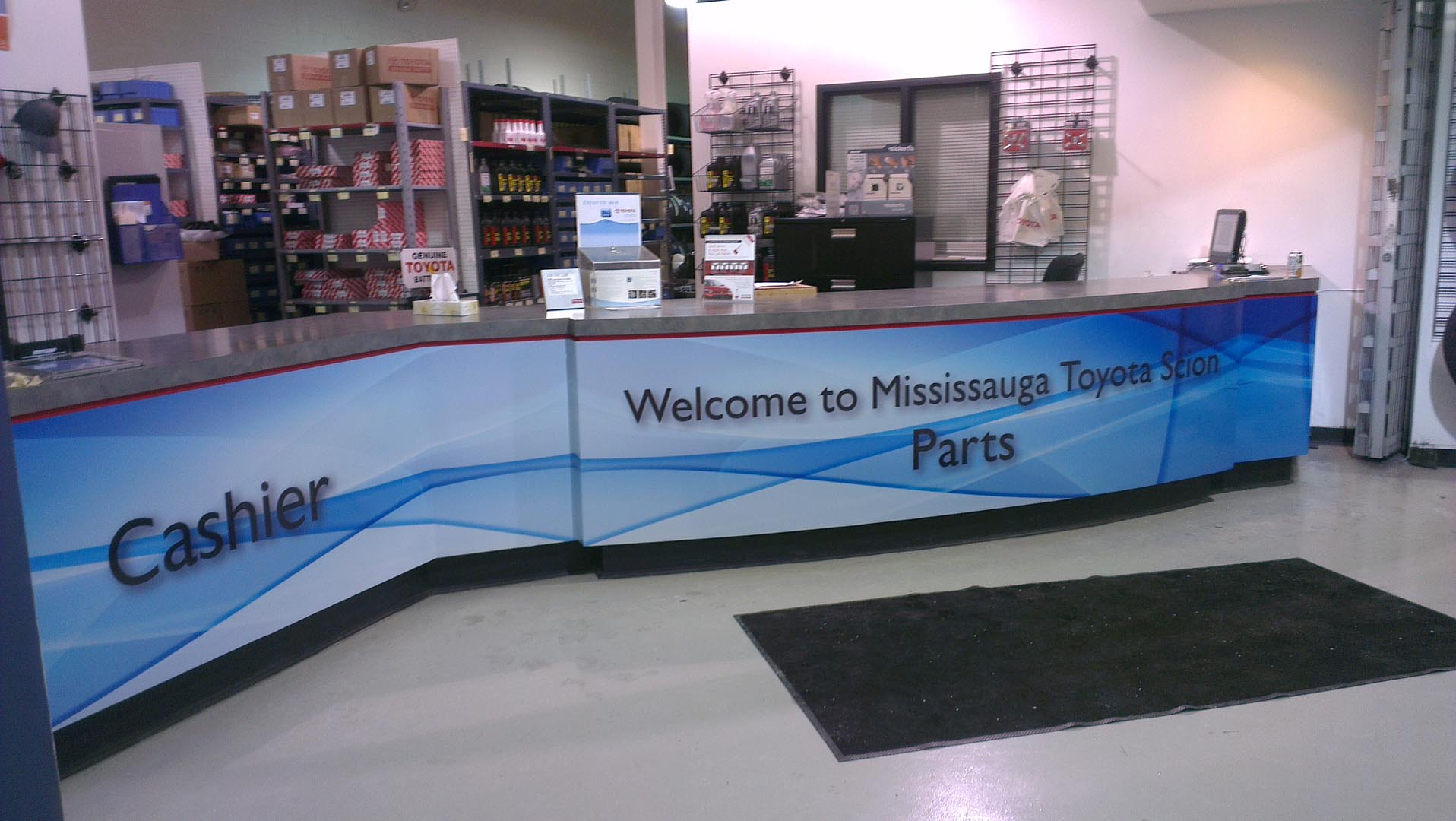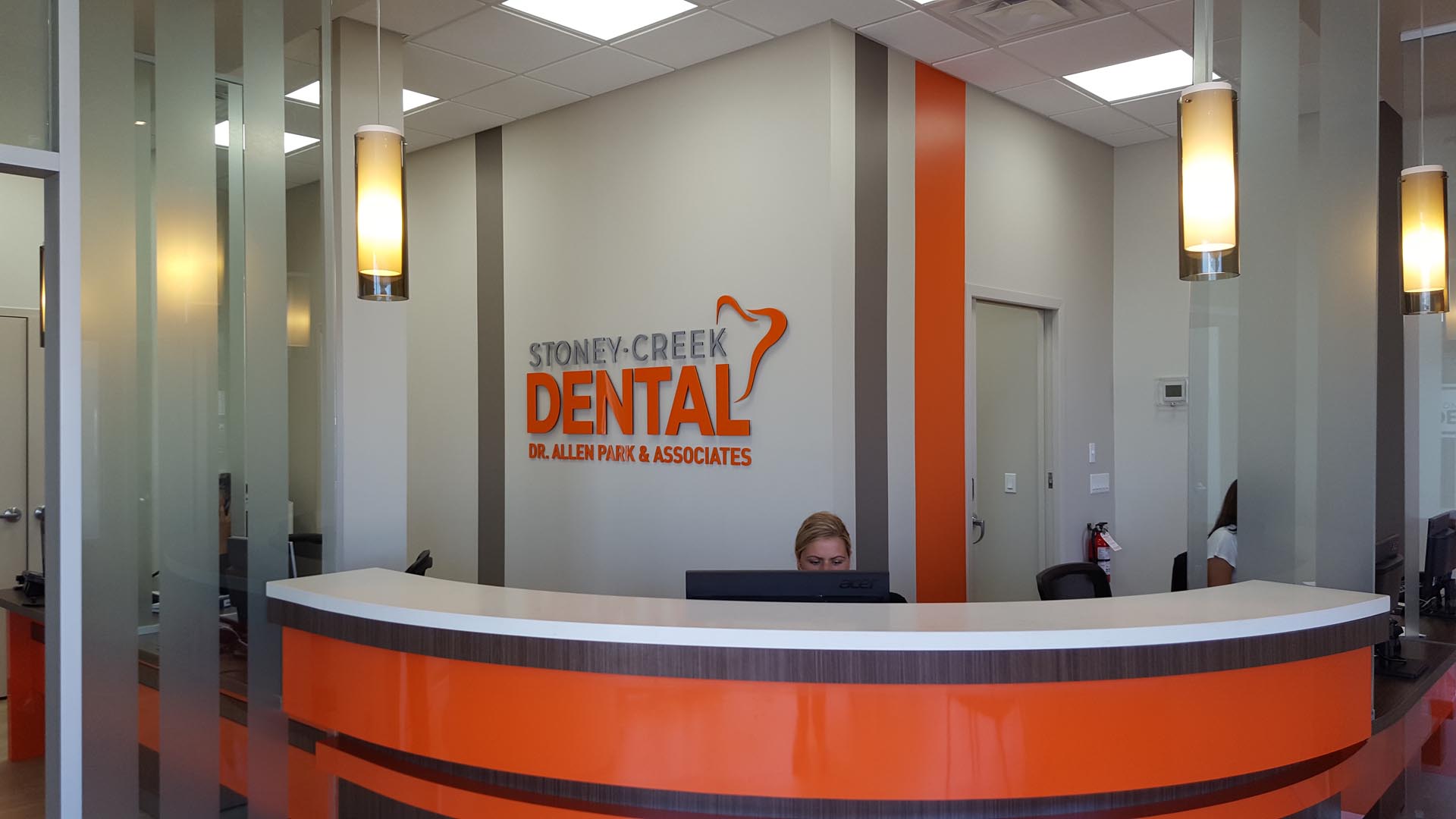 Reception signs have become a key feature in your business decor that showcases brand at first sight. Our signs can be customized to meet your unique branding goals in a variety of options. Do you provide cosmetic services and are looking to portray something sleek with raised lettering? If you provide international education services why not say hello in multiple languages as a mural across your reception wall? If you deal in art, why not customize floor graphics and wallpaper to create an immersive art experience.
Reception signs cater to your brand
Acrylic signs (wire or stand-off mounted)
ADA signs
Directory signs
Directional signs
Easels
Want to hear more creative design concepts? Let's talk reception signs!
Our graphic designers focus on the unique elements of your brand to develop memorable print marketing experiences that garner more business. Our large-scale format printers and small-scale printers allow us to create a multitude of marketing options under one umbrella. That means you can design your website, develop a social media strategy or marketing strategy, custom print business cards, create stunning marketing banners, and customize media walls all from one location.