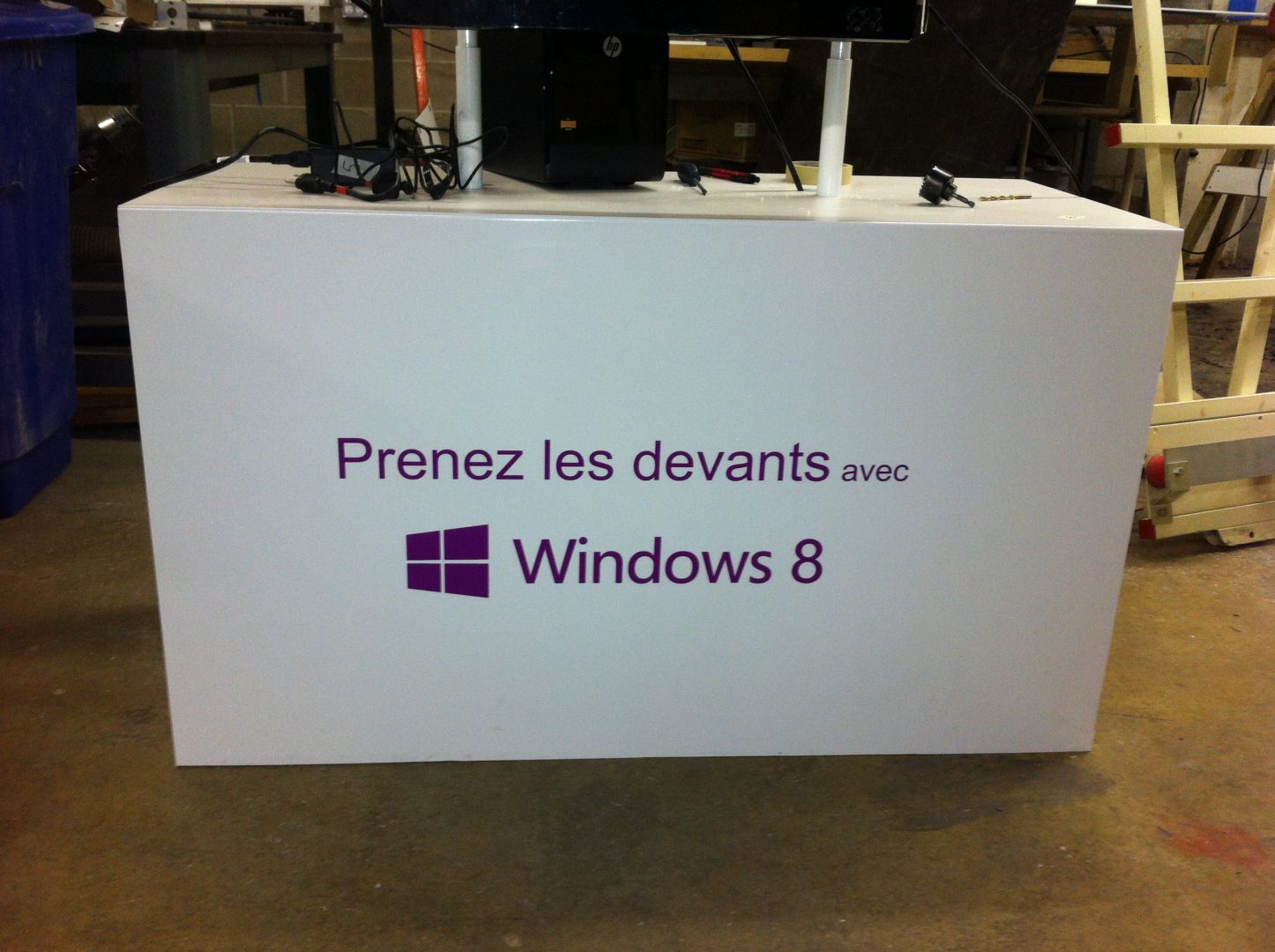 Acrylic Display
MYC Graphics is a full service design and print agency that designs, prints and manufactures acrylic displays for promotional and advertising use. Acrylic displays, also commonly known as Plexiglass signs are clear plastic signs made from materials that are stronger than glass.
To avoid distortion and breakage of your glass display due to collision in high-traffic zones, we offer acrylic displays. These displays are lighter than glass, highly durable and can be customized with unique colors, shapes and sizes.
Are you looking for plastic signs or acrylic displays to brand your interiors or showcase your values? Look no further, as we offer custom acrylic display options that speak your brand.
Our full service marketing agency delivers custom construction, colours, and artwork for your plexiglass signs.
You can get a visually appealing, eco-friendly, weather-resistant sign for your building.
Acrylic Display Usage
Acrylic displays highlight your brand when they are placed as a focal point for your audience. These displays are highly durable and come in different shapes and sizes
Through our years of manufacturing and customizing marketing materials for businesses, we have learned that every brand has a unique marketing need, thus, we recommend only the best display solution for you.
We design and manufacture acrylic displays for a variety of purposes like nameplates, business signs, menu boards, exhibits, etc. We can customize these acrylic displays with the name, logo and contact of your brand and ensure that you get the best display solution that highlights your products and values.
Why Us?
We offer you unique acrylic display solutions that fit your needs
Custom printing or unique artwork
Expert recommendations for the perfect display
Quality products and service
Our marketing agency provides design and manufacturing services for custom plexiglass displays. We have serviced organizations and businesses with acrylic sign holders, acrylic displays, clear display stands and plexiglass boxes. We provide custom products with custom size, material and usages. Reach out to us for all your advertising needs!
INQUIRE ABOUT ACRYLIC DISPLAYS