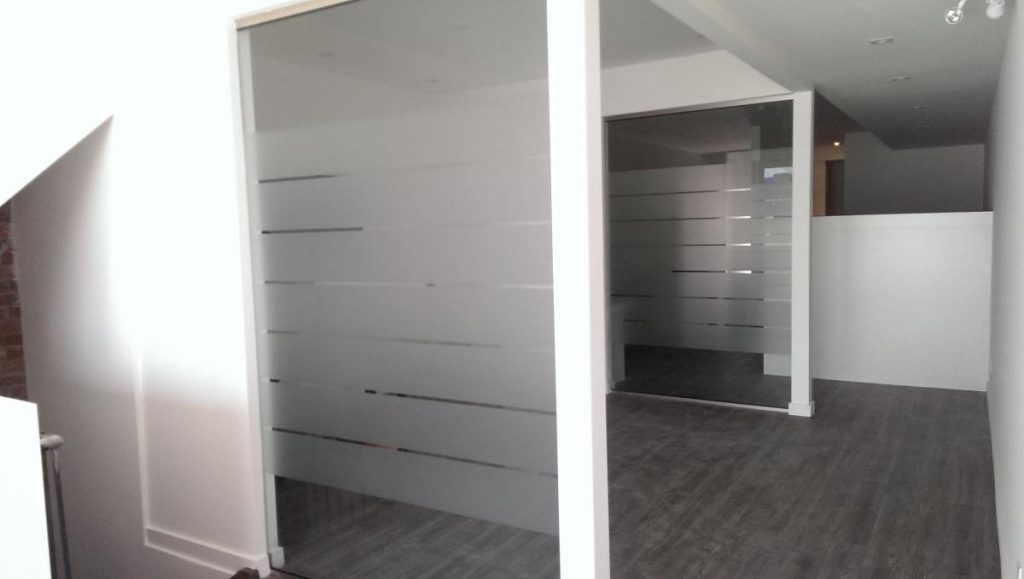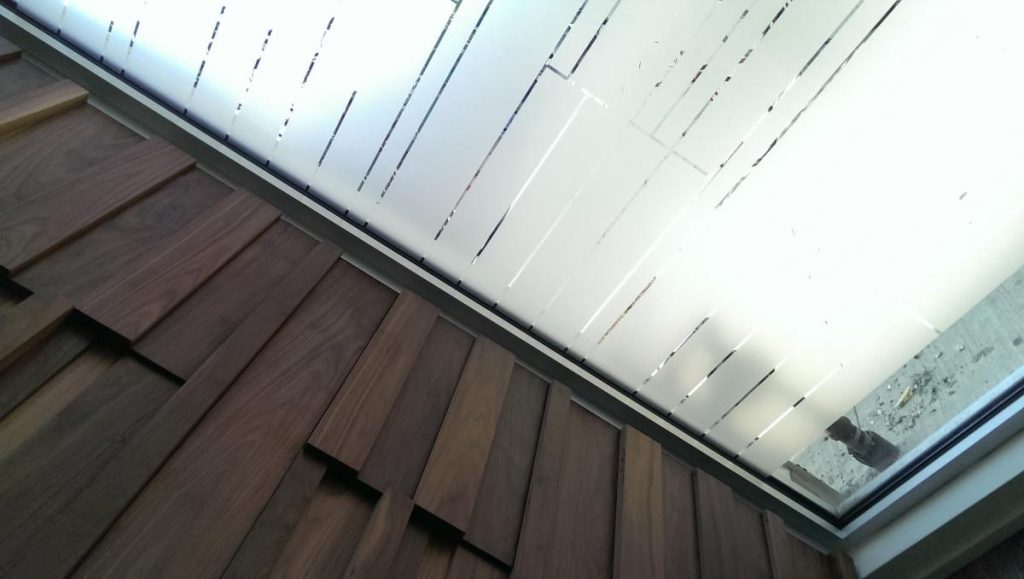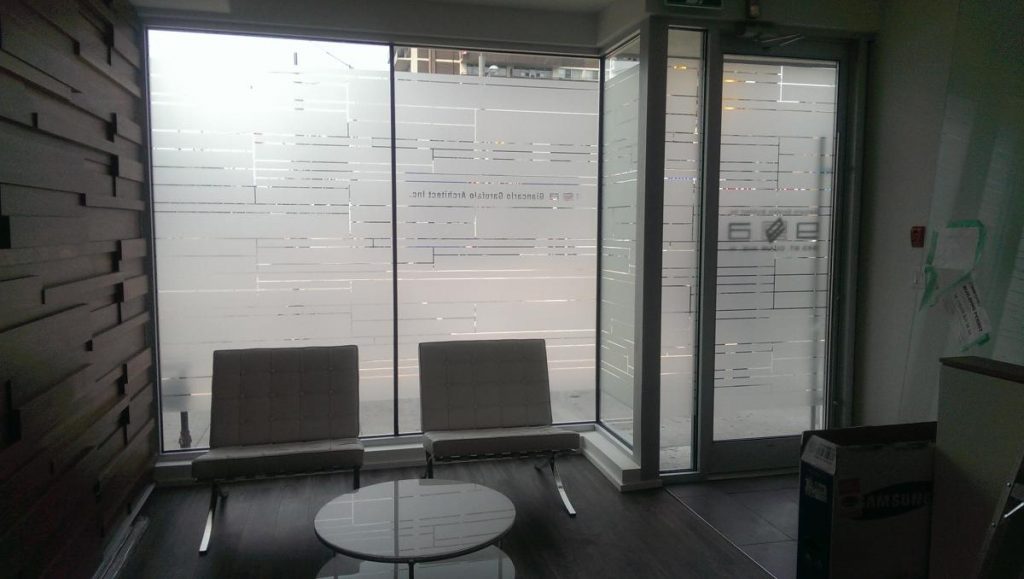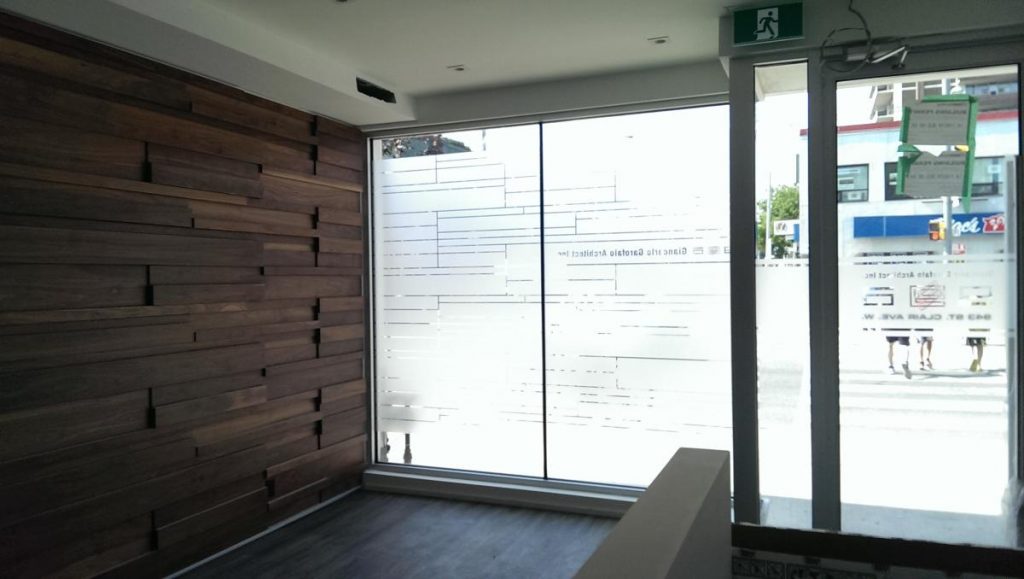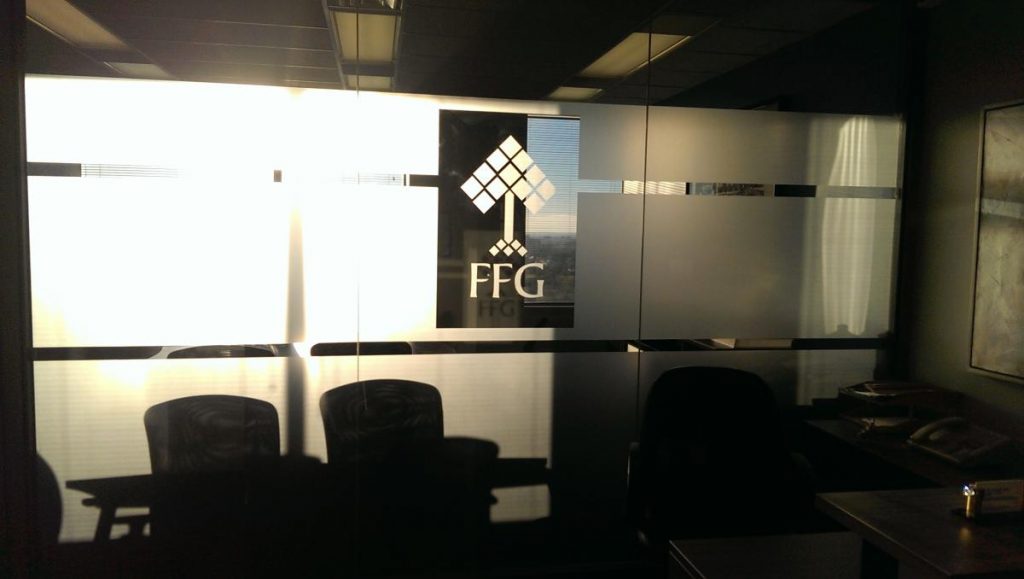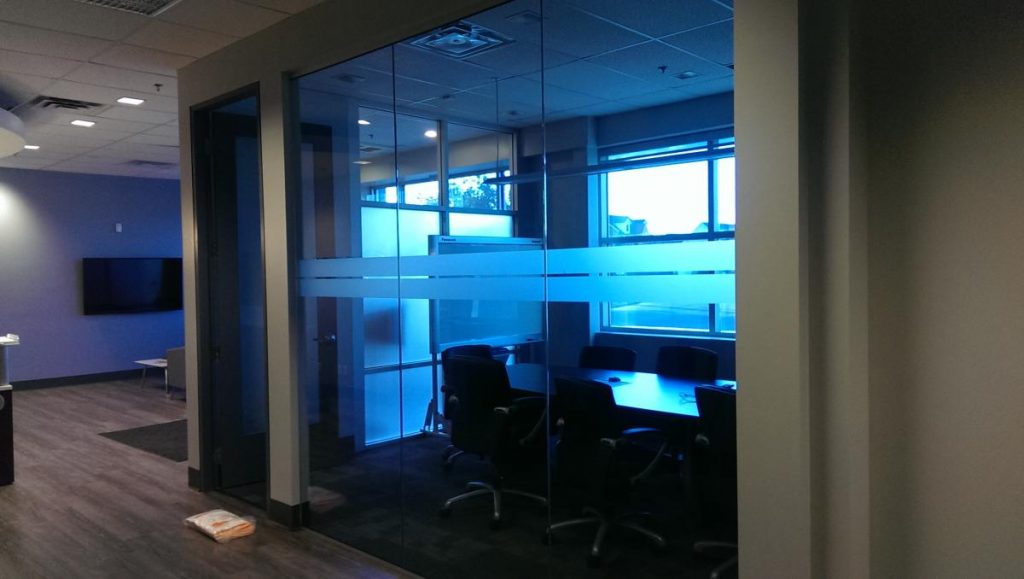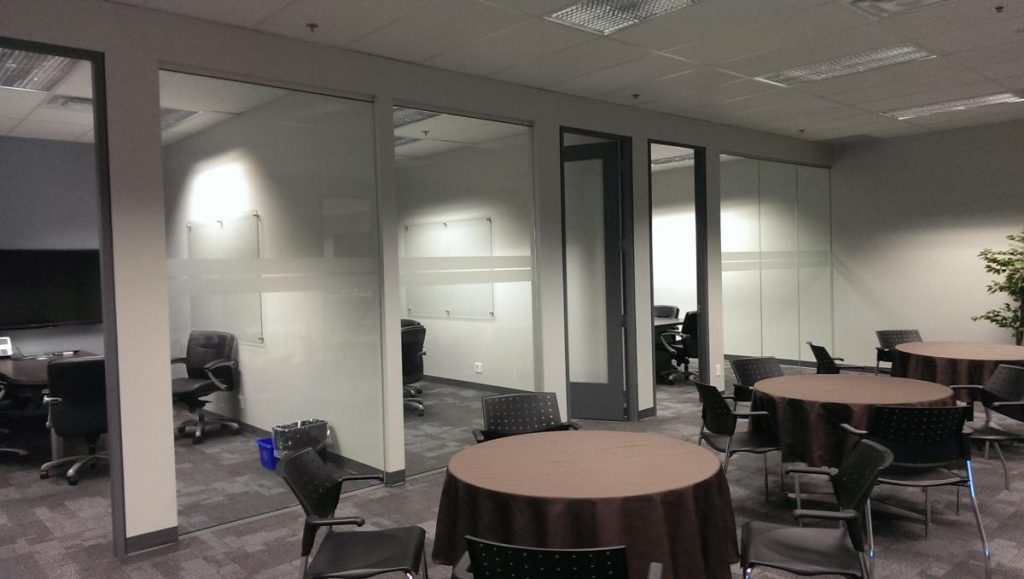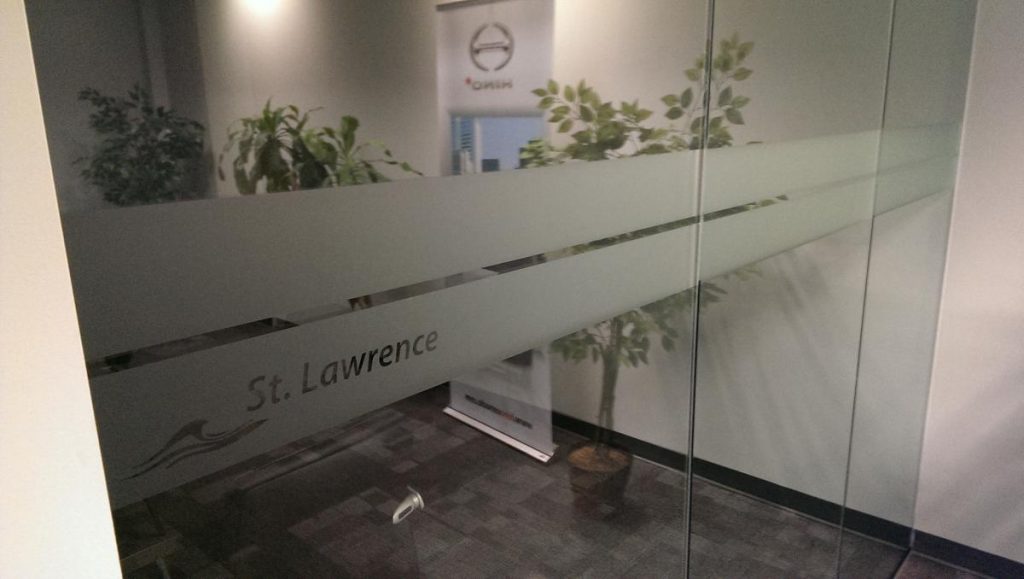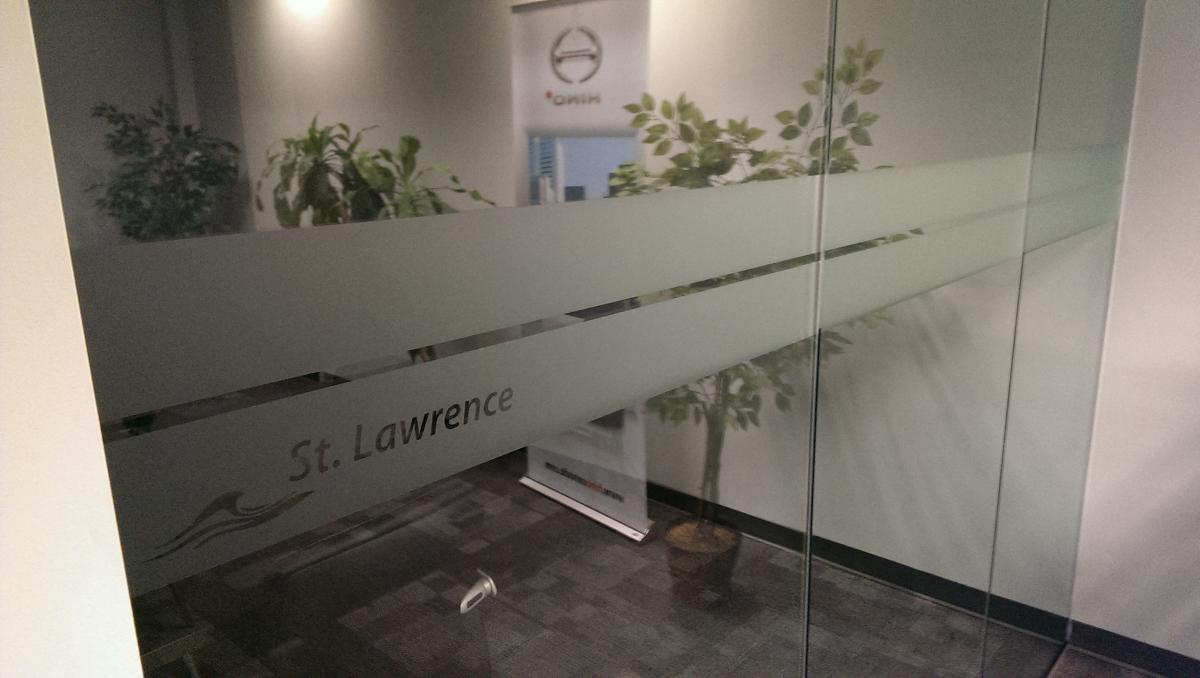 Frosted Vinyl Window Treatment
Frosted Vinyl window treatments have so many possibilities. They can create privacy without loosing natural day light. They can transform an ordinary window or glass wall and give it a upscale look. Below are some Frosted Vinyl treatments we have done for a few companies.
Giancarlo Garofalo Architect Inc. hired us to create and install store front graphics at his new office. He wanted to take the interior wooden wall pattern and extend it to the store front. The idea was to create privacy, but not loose the natural light. We took the pattern from the wall and cut it out of frosted vinyl. This was then applied to the office windows and it turn out great.




HINO's corporate office wanted to identify their offices and board room and wanted to do it in a subtle way. Frosted vinyl did this exceptionally well.
FFG's boardroom is located at the entrance to their office. They wanted their logo to be visible as soon as someone walks into the office while being able to retain some privacy in the boardroom.