Exterior Signage for Builders and Construction Groups
Now open signs and outdoor signs that generate leads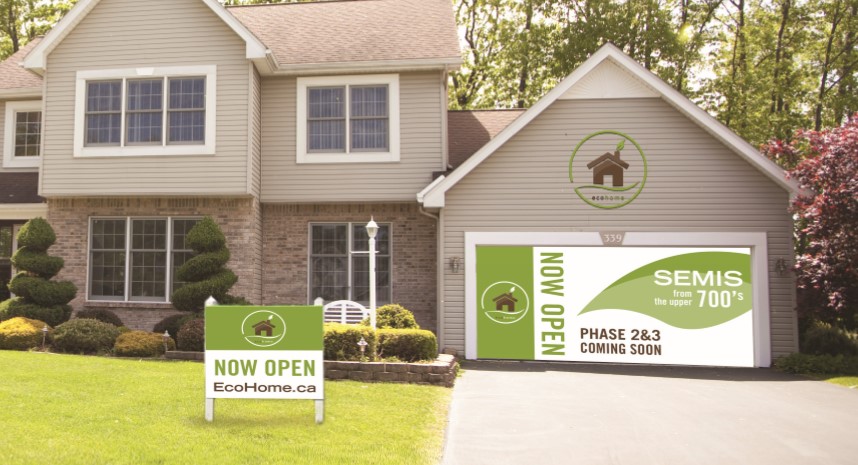 Exterior signage creates your business presence and lets onlookers know about your projects. Outdoor signs help in showcasing to them your business, contact details, unique features of your estate development.
Exterior Signage comprises a variety of tools such as Flags, Post Signs, Sale Signs, Contact sign, etc. Our creative team offers to create custom signs with custom materials, fonts, design, and sizes to help you build your brand presence and convert more leads.
Some unique benefits of getting exterior signage for your construction businesses are:
Outdoor signs give you thousands of impressions by onlookers that could be your potential clients

Exterior Signage helps your customers identify your projects and offers them a piece of contact information to reach out to you

Outdoor signs like sale signs can help you bring the visitors into your estate or offices and help you increase your sales.
Our outdoor signs are customizable to fit your needs. We provide you business directory signs, safety signage, now open signs and exterior signs for effective outdoor advertising. We are a full service design and print agency with years of experience in creating outdoor signage that brings foot-traffic and walk-ins for businesses. 
Our quality of work is exceptional as our designers understand your brand and its marketing needs to offer you custom outdoor graphics that attract potential leads to your premises. 
Our Expertise
MYC Graphics has years of experience in designing, printing, manufacturing, and installing signs and signage. We have worked extensively on interiors, outdoor signage, promotional materials, and graphics for construction companies throughout Canada. We assure the product we send to you works for your business by managing high standards of in-house design and manufacturing process. We are known for our creativity and reliability and have worked with well-known brands such as Armani, Google, Esso, and GFL.