Security Films to protect your glass doors and windows
Installing security window films protects against thefts and break-ins by keeping your glass shatter-free. Security films are either clear or in a variety of different percentages of tint. A properly installed security film generally makes it much harder for someone to break in through the glass windows or doors. Safety films come in a variety of ratings which are further categorized by the type of damage they can withstand and for how long. We guide you with the choice of the full range of window film options for your needs.
Not only do our anti-theft safety films keep the environment of your office or home safer, but they also save you money by improving energy efficiency because they have UV properties. By choosing window films with tint, you can improve privacy of your glass doors and windows by blocking harmful UV rays.
When properly installed the safety film is siliconed to the glass frame of the window making it difficult for someone to break down the window. With some films rated to withstand 15+ minutes of hitting it with a bat, that extra time gives your alarm company time to get to your building while the person doing the damage may have already lost interest, potentially saving you thousands of dollars of interior damage or theft.
We can help you choose the perfect safety film for your application, whether you need to ensure security and/or privacy while enhancing the comfort and appearance of your business or residence. Below are some benefits of installing security films:
Safety and Security Window Film Demonstration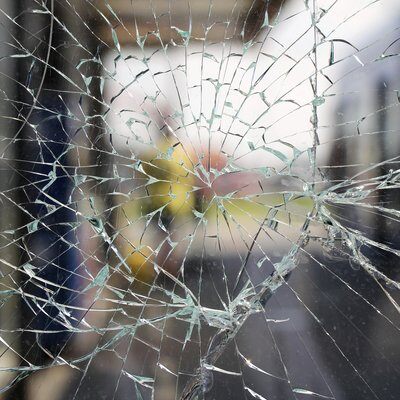 PROTECT YOUR ASSETS WITH SECURITY WINDOW FILMS
SECURITY
Our window films can block as much as 60% of the Sun's heat. This allows you to save energy costs by approximately 40%.
HEAT REJECTION
Efficient heat rejection means improved comfort. Our window films can maintain comfortable temperatures in your areas while saving you energy costs
FADING
These Window tints can be helpful in large open office areas with lots of windows in preventing the fading of furniture helping save money in the long term on less frequent renovations.
CUSTOM LOOK
With our wide selection of shades and colors, you can choose the perfect window film solution and enjoy the comfort and privacy of your space.
COMFORT
Safety films' unique properties can also save on cooling and heating costs while maintaining more comfortable temperatures in your building.
COOLING COSTS
Reduce heating and cooling costs by up to 30%. Certain window and privacy films may qualify for LEED credits in certain municipalities for their energy improvements.
ANTI-GRAFFITII
Our security films protect against graffiti and vandalism. Should a window be intentionally or unintentionally broken with security film installed, the window would break but not fall to the ground allowing easy entry.
UV PROTECTION
UV films and Window tints are so effective that they block more than 99% of the sun's harmful UV rays.
PRIVACY
Tinted safety films maintain your privacy by making it harder for people to see inside. The fact that people cannot see the contents inside the building alone helps prevent break-ins because it removes the temptation.
Looking for something completely unique?
Contact MYC Graphics and we'll help bring your ideas to life!