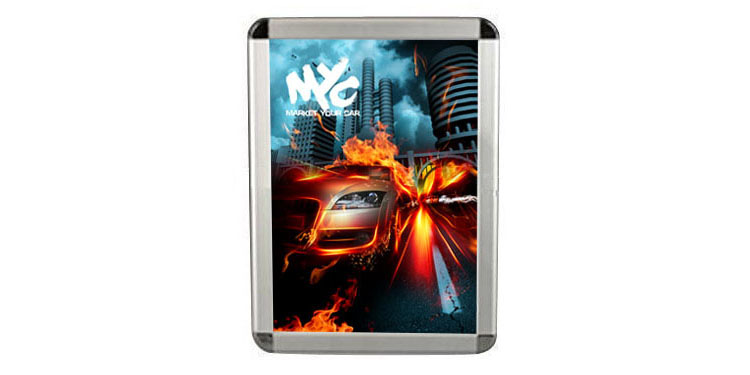 Illuminated Snap Frames
Illuminated Snap Frames are edge-lit LED panels that work with interchangeable posters and come with easy to use snap frames. The diffuser panel distributes the LED light evenly. All Illuminated Snap Frames can be delivered with custom art or prints to deliver a visually appealing experience to your audience.
The Snap-in frame allows you to easily change your promotional signage saving you the time and money invested in traditional rear-loading posters. We provide you with the required hardware that you need to set these illuminated snap frames as sidewalk signs, mounted wall signs.
Suitable for trade show marketing, walkways and lounge areas, illuminated snap frames attract attention and deliver your brand message visually. Illuminated Snap Frame Displays give your print or artwork the edge to outshine your competition.