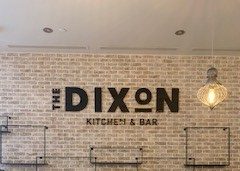 Custom Wall Signs can enhance the appearance of you interiors/ exteriors and help you communicate a welcoming ambiance to your guests. Whether you are looking to create a wall sign as an artwork to communicate your story or you are looking to create a wall sign to compliment the ambiance of your workplace or offices, we can make this vision come true.
Custom Wall Sign Solutions
We offer custom wall signs solution with custom materials such as wood, steel, aluminum, HDU, etc. We have an award-winning in-house design team that can help you visualize each element of the artwork so that what you get fits your brand and your vision.
We offer custom wall sign services. Some of the popular wall signs you can choose to get are:
1) Wood Signs: With their rustic look, wood signs are a great match for residential and commercial purposes. They give the appearance of simplicity and creativity to your areas.
2) Metal plaques: Metal signs can be used for various purposes. You can use metal signs to create monograms with family initials or corporate logos or personalized signs with laser-cut letters. We also offer rustic metal and wood signs that are visually appealing and highly durable
3) Aluminum Plates: Aluminum Plates can come with a beautiful classic coat with metallic colors and your choice of text
4) Custom Letters: Custom letters offer a creative look to your areas and can be made from a variety of materials with your choice of fonts and color, allowing us to create custom artwork for family names, words and phrases