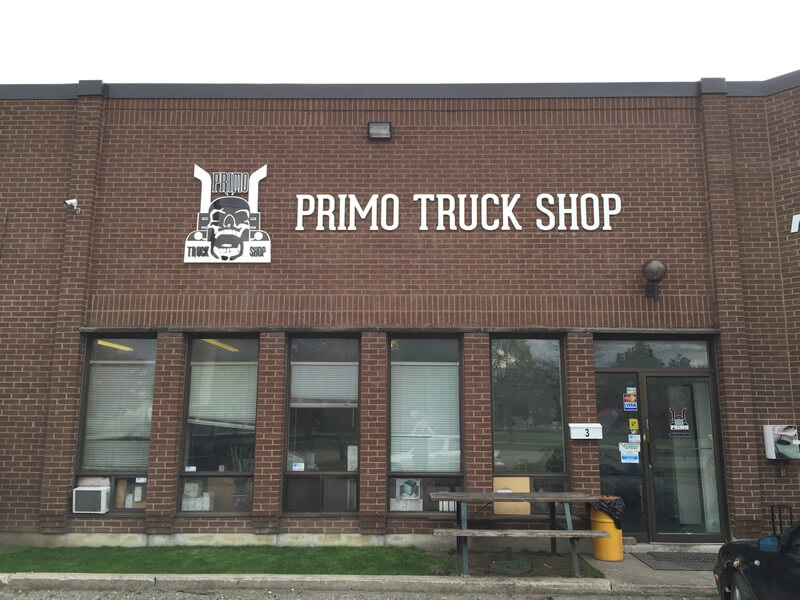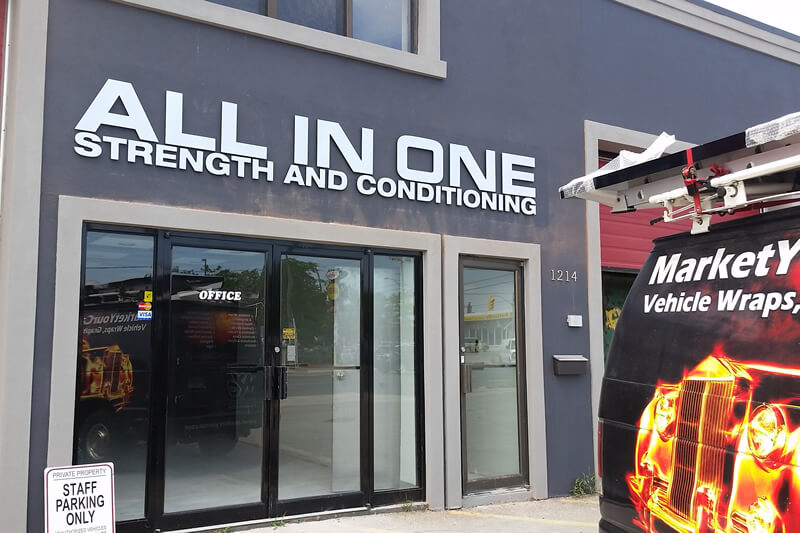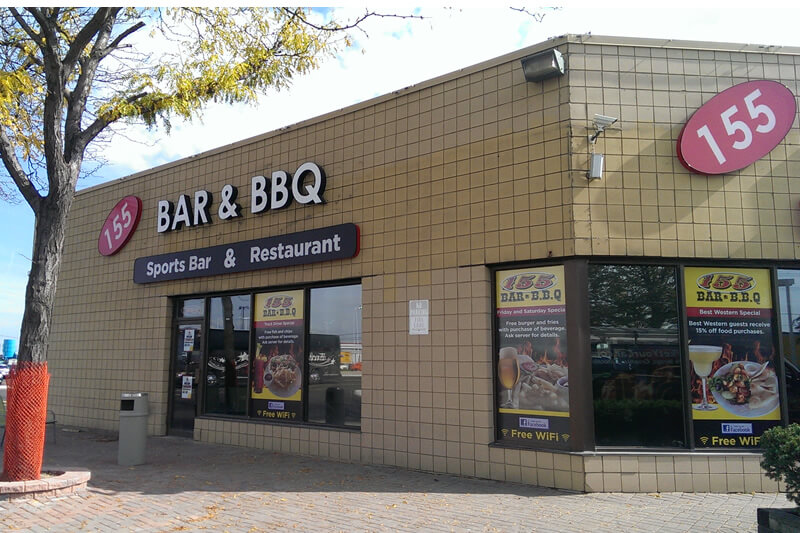 Most newer plazas are now requiring tenants to use channel lettering signs for their outdoor signs. Channel lettering looks really nice and gives the sign presence. They are made in the same fashion as illuminated sign boxes, where each letter is made from an aluminium frame in the shape of the letter with an acrylic insert.
Whether you're looking to make your business stand out or convey a particular message, MYC Graphics will customize the ideal outdoor sign to fit your needs. All outdoor signs are manufactured by our team of professionals to guarantee top quality and unique customization.
LED Channel Letter Signage
Our team has created stunning LED Channel Letter Signage and Displays for interior and exterior usage. An LED channel letter signage is created from a 3D graphic sign element which is custom designed and printed in our shop. The dimensional letters are then welded to an aluminum sheet which is strung with LED lights and either connected to an aluminum back using welding, a flange, riveting, fastening or galvanization. We have fabricated, installed and mounted a variety of stunning LED channel letter signage for any types of businesses and industries.
Contact Us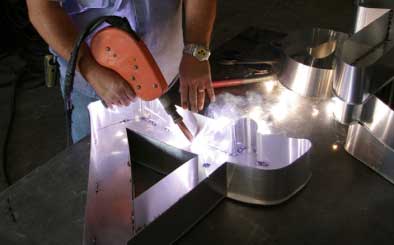 Why LED Channel Letter Signage?
LED Channel Letter Signage is a creative and eye-catching addition to any brand's marketing arsenal. The 3D Lettering is already visible from a distance but now there is an added pop of colour thanks to the LED lights strung throughout the sign that will surely attract attention.
Complete Signage Provider
MYC Graphics is your one-stop-shop for all your signage needs as we have expert teams to design, manufacture, install and mount your customized LED channel letter signage. We have worked with a variety of businesses and industries which includes